Creating Quizzes
The Quiz tool allows instructors to assess students using a variety of questions and delivery options. This tool is very versatile, offering instructors flexibility. Below, each step in the process of creating a quiz is detailed following the order of each section of the quiz creation process.
Properties
1. First, to access the Quiz tool, from your course navbar, click Tools and select Quizzes.
---

---
2. Under the Manage Quizzes tab, click New Quiz.
---

---
3. Give the quiz a Name. If you wish, choose a category for the quiz. You can select an existing Category from the dropdown menu or create a category by clicking Add Category link.
---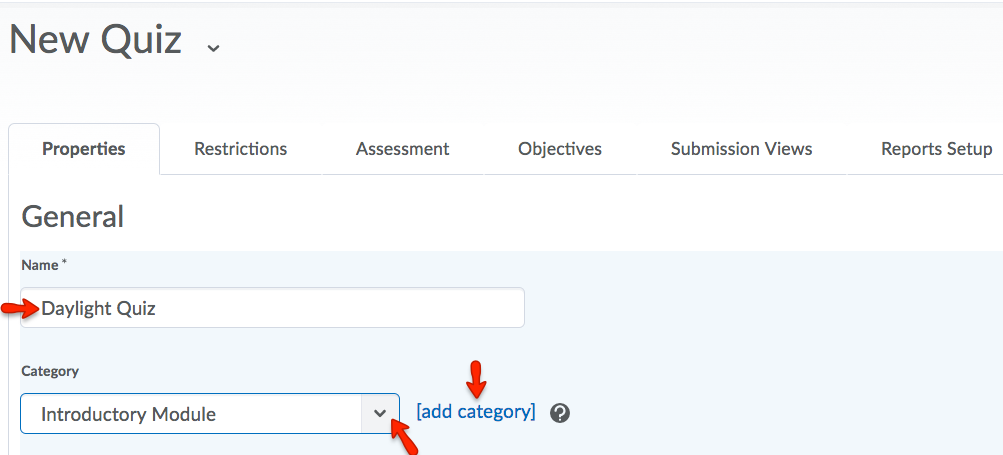 ---
4. You can choose the amount of Questions per page that the students will view during the quiz. After you have made your decision, click Apply. Additionally you have the option to choose to Prevent moving backwards through pages.
---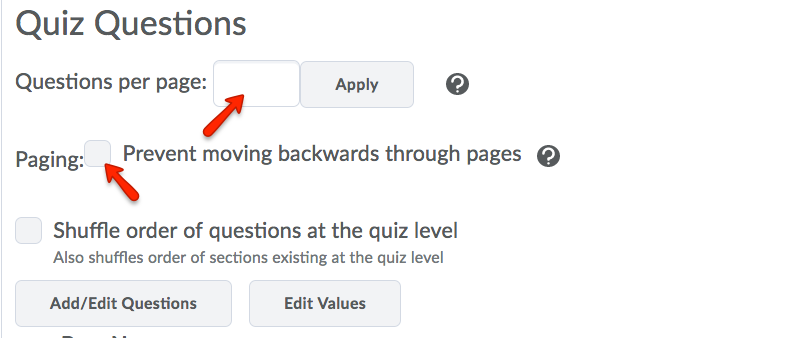 ---
5. You can choose to shuffle the order of questions at the quiz level. This selection also shuffles the order of sections existing at the quiz level.
---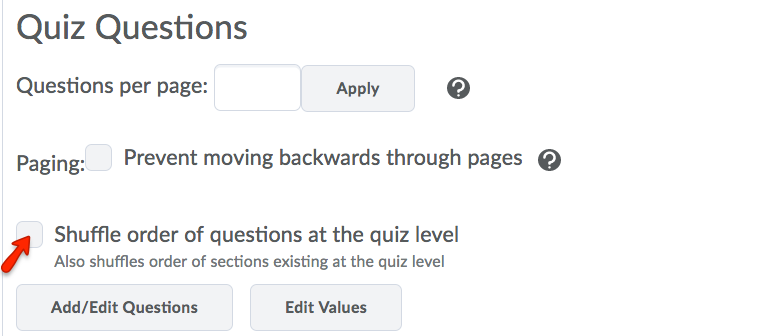 ---
6. Click Add/Edit Questions to add questions to the quiz. Documentation for adding questions can be found in the section about Adding Questions.
---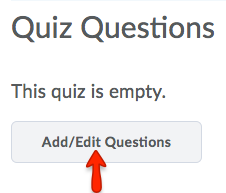 ---
7. Click the Expand Description/Introduction link to add a description and/or an introduction to your quiz.
---
---
---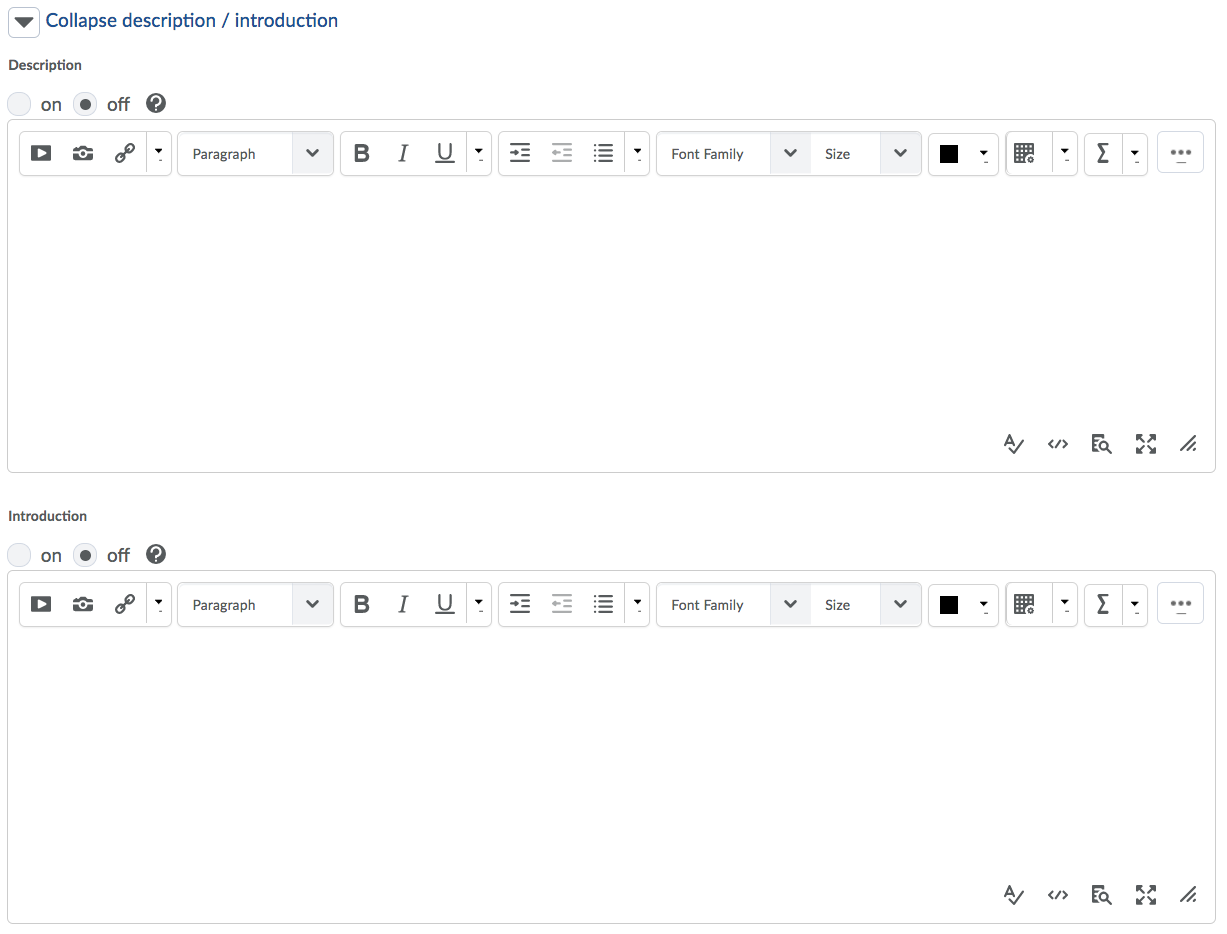 ---
8. Click the Expand page header/footer link to add headers and/or footers to your quiz. Then, click the Header or Footer On button, and type your message in the text editor field.
---

---
---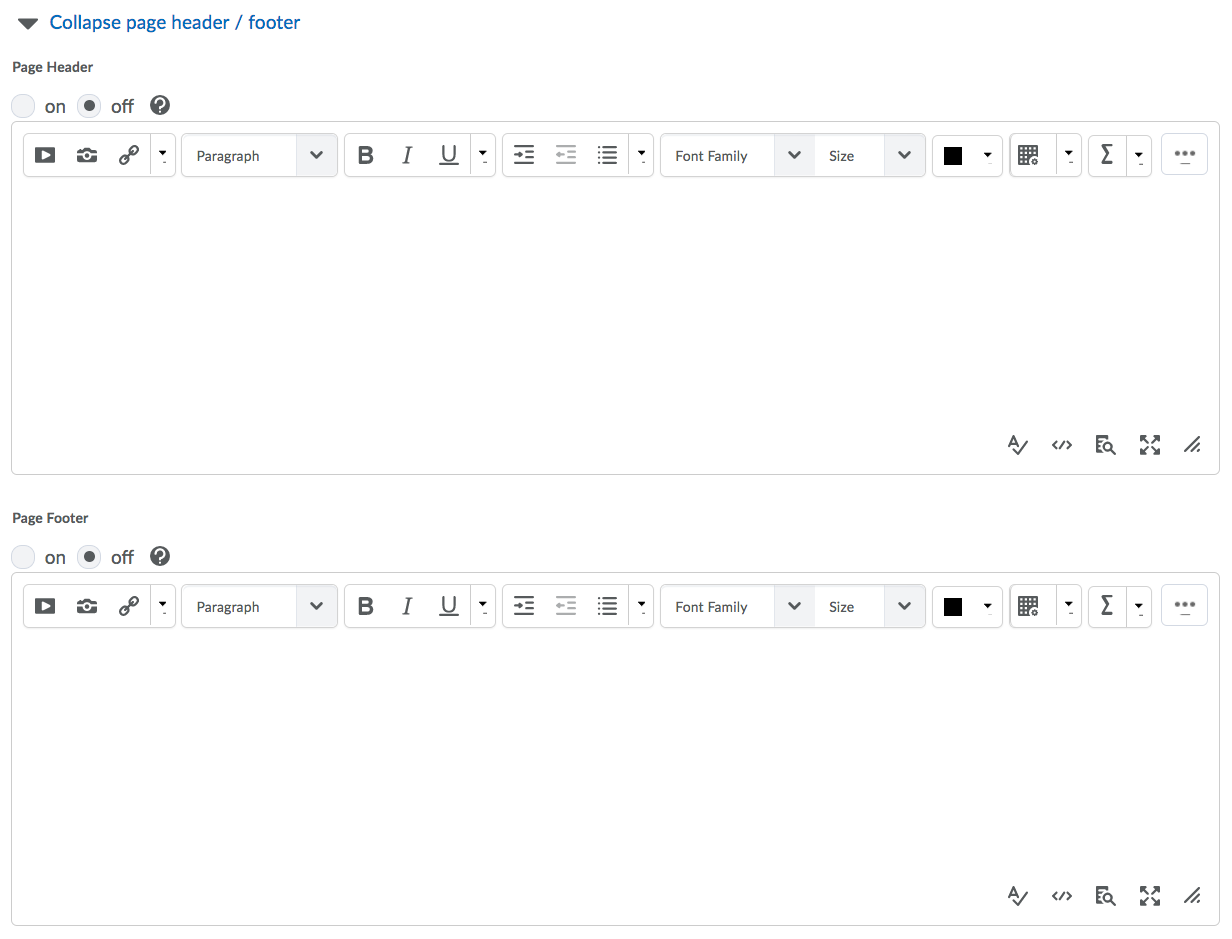 ---
9. Click on the Expand optional advanced properties link to view further options for your quiz:
Select hints

if you wish to display question-specific hints to students while taking the quiz.
If you want an instructor or TA to receive an email from the system notifying them when each student has completed the quiz, enter the email address

in the

Notification Email

field. Separate email addresses with commas when adding multiple users.
Select Disable Right-Click

to prohibit students from printing quiz questions by right-clicking on a question during a quiz. (Please note: This option is not compatible with Macs when using Internet Explorer or Safari.)
Select

Disable instant messages and alerts to prohibit students from sending or receiving pager messages in eLC when taking a quiz.
---

---
---
---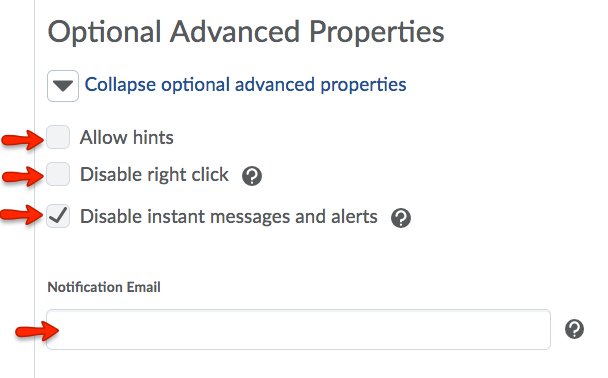 ---
10. Click Save to save your property settings.
---

---