Adding Questions to Quizzes
1. Open the Tools menu in the course navbar and select Quizzes.
---

---
2. From the list of available quizzes, click the name of the quiz to which your question(s) will be added.
---

---
---
3. In the Edit Quiz window, select the Add/Edit Questions button.
---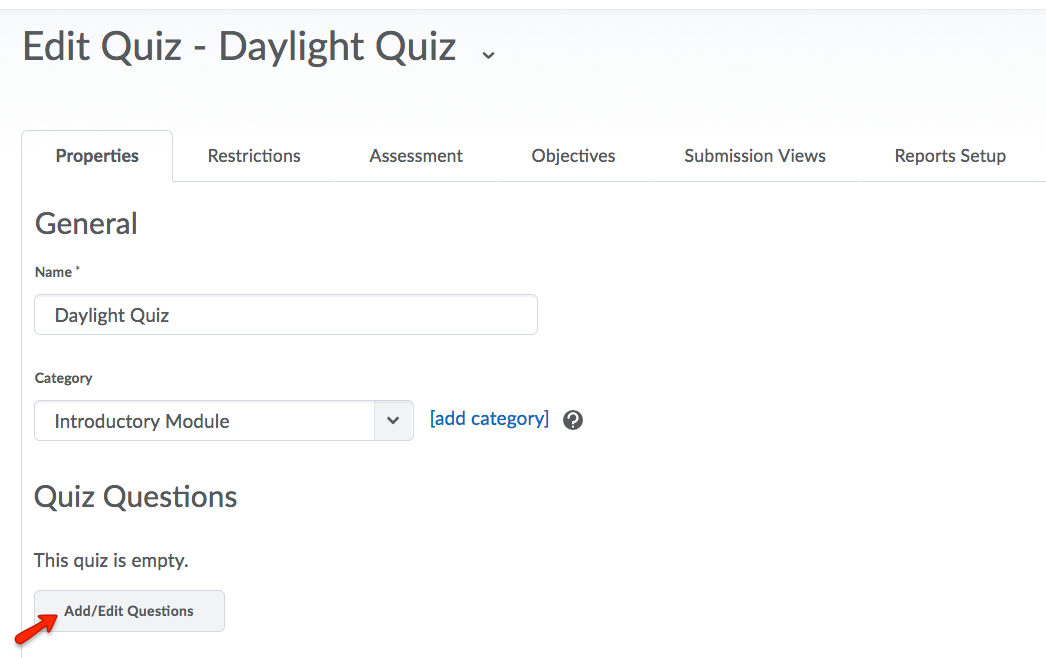 ---
4. Click the New button, and choose the type of question you want to add to the quiz from the dropdown menu. There are many options.
---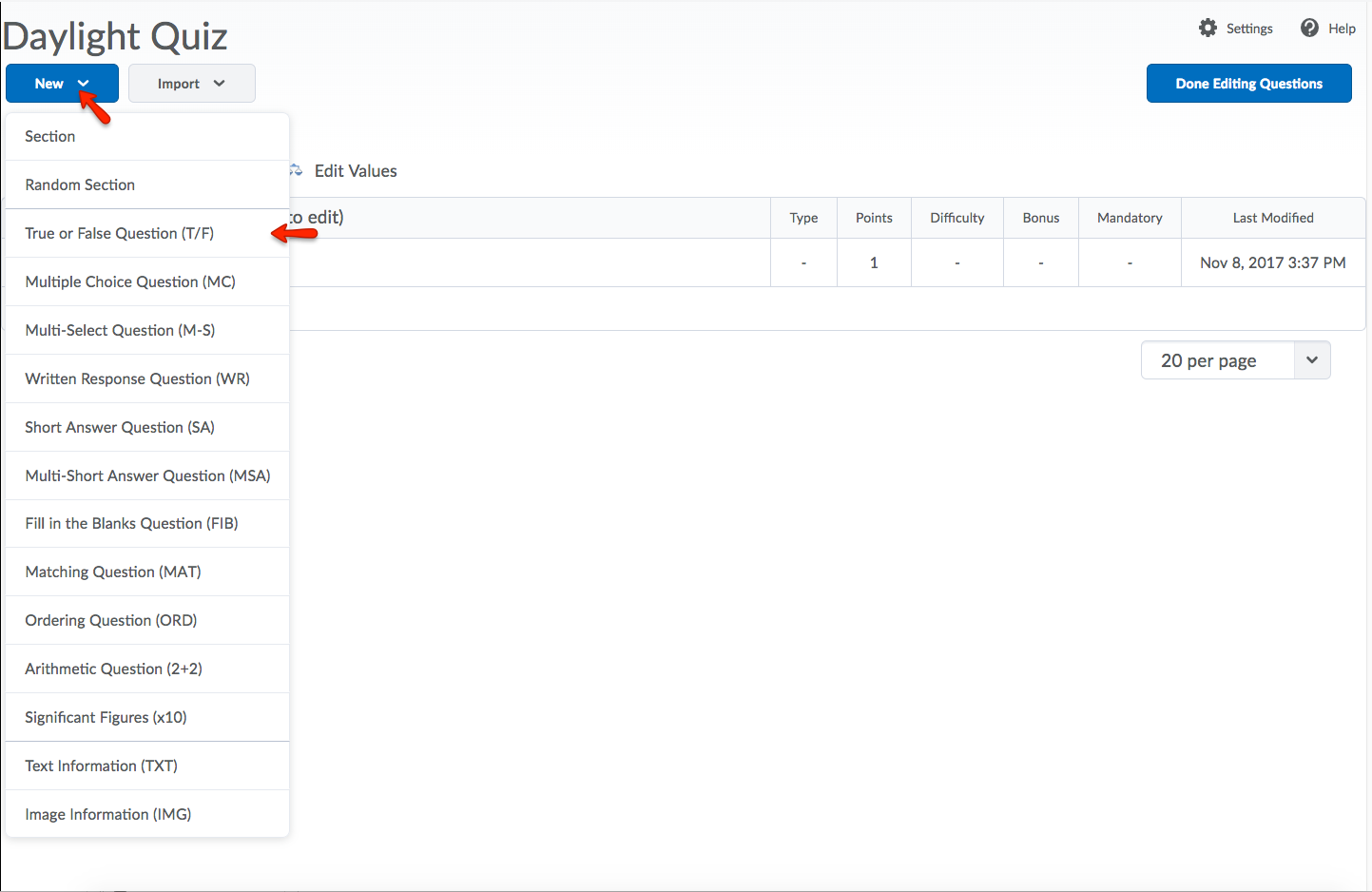 ---
5. Descriptions and configurations of different question types can be found here.
---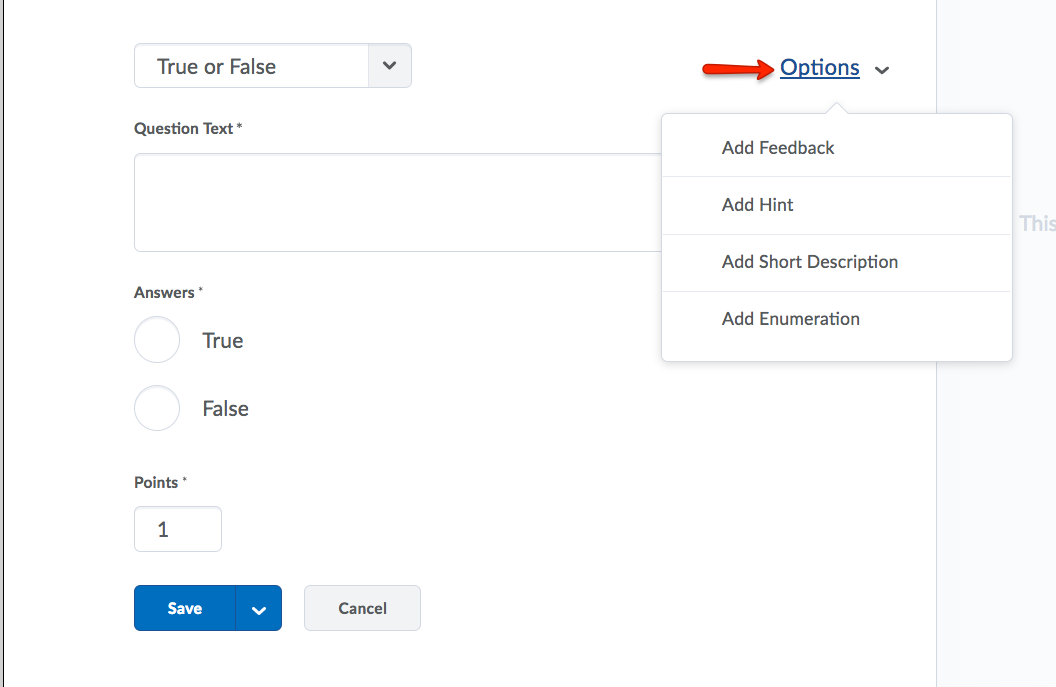 ---
6. When you have completed the question creation process, click Save.
---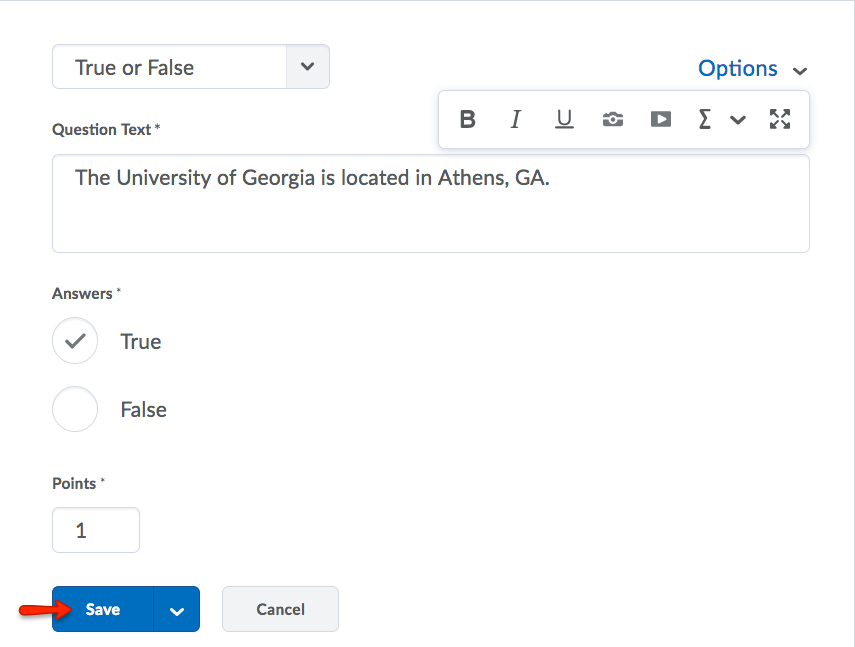 ---
New Experience: eLC Daylight
1. When adding new questions to your quiz, you may be shown an interface for adding questions that D2L calls a new experience. This interface looks like shown below:
---
---
2. The options provided in the new experience are identical to the ones explained on this webpage. The only difference is the interface. The new experience is less distracting and cleaner with lesser number of options on one screen. This intends to let a user focus better on the task of adding questions and question banks to the quiz. On selecting the options of your choice in the interface, you will be redirected to the same prompts for questions or question banks as discussed earlier on the page.
3. Options for adding a new question, section, or question pool:
---
---
4. Options for uploading a file or browsing existing question libraries:
---
---