Subscribing to Discussions
When you subscribe to a Forum or Topic, you will receive updates on the thread using your selected notification method.
1. To subscribe to a discussion, access the discussions tool by clicking Tools on the Course Home navigation bar. Then select Discussions.
---

---
2. Then, do either of the following:
On the Discussions List

page, from the drop-down menu of the topic you want to recieve notifications of new posts for, click Subscribe.
---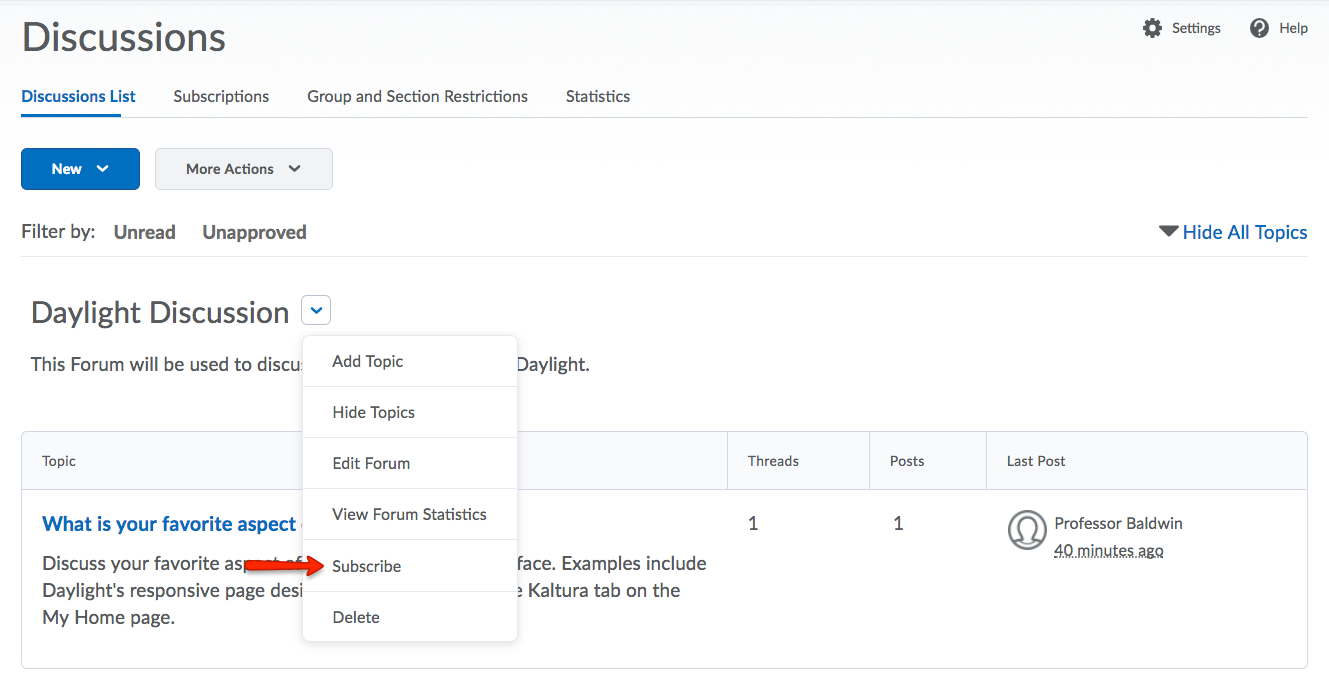 ---
3. On the View Topics page, beside the thread you want to receive notifications for, click Subscribe.
---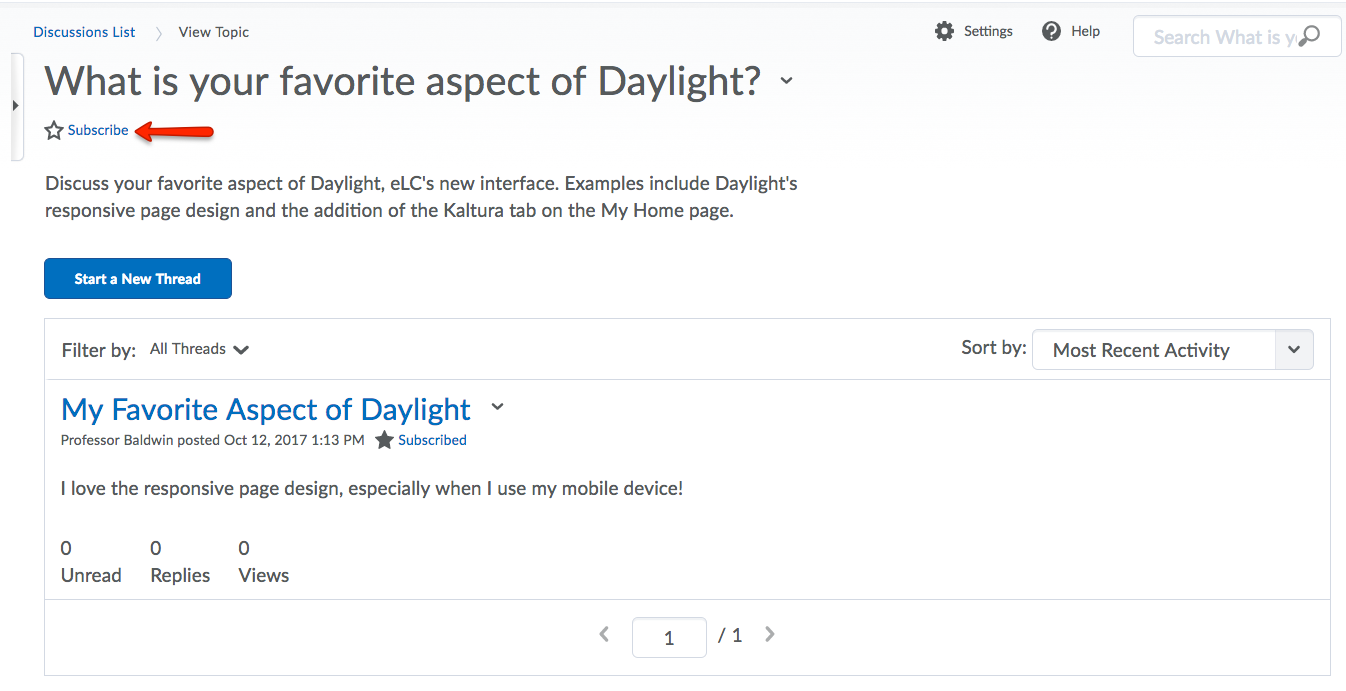 ---
4. In the Custom Notificatons pop-up window, select your Notification Method. If you do not have an email address set up in your user profile to receive notifications, in the Customize Notifications pop-up window, click the Add an email address in a new window link. Click the Enable email notifications link, then set your email preferences in the Email Settings pop-up window. Click Save.
---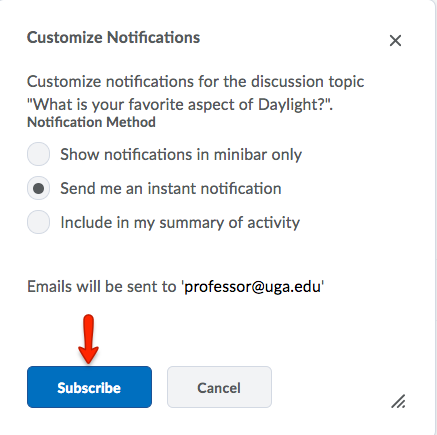 ---
5. Then, Click Subscribe.