Participating in Discussions
While participating in discussions and reading discussion posts, you have the ability to change the settings of the Discussions tool. Specifically, you can alter the Default View.
1. To do this, click Settings in the upper right corner.
---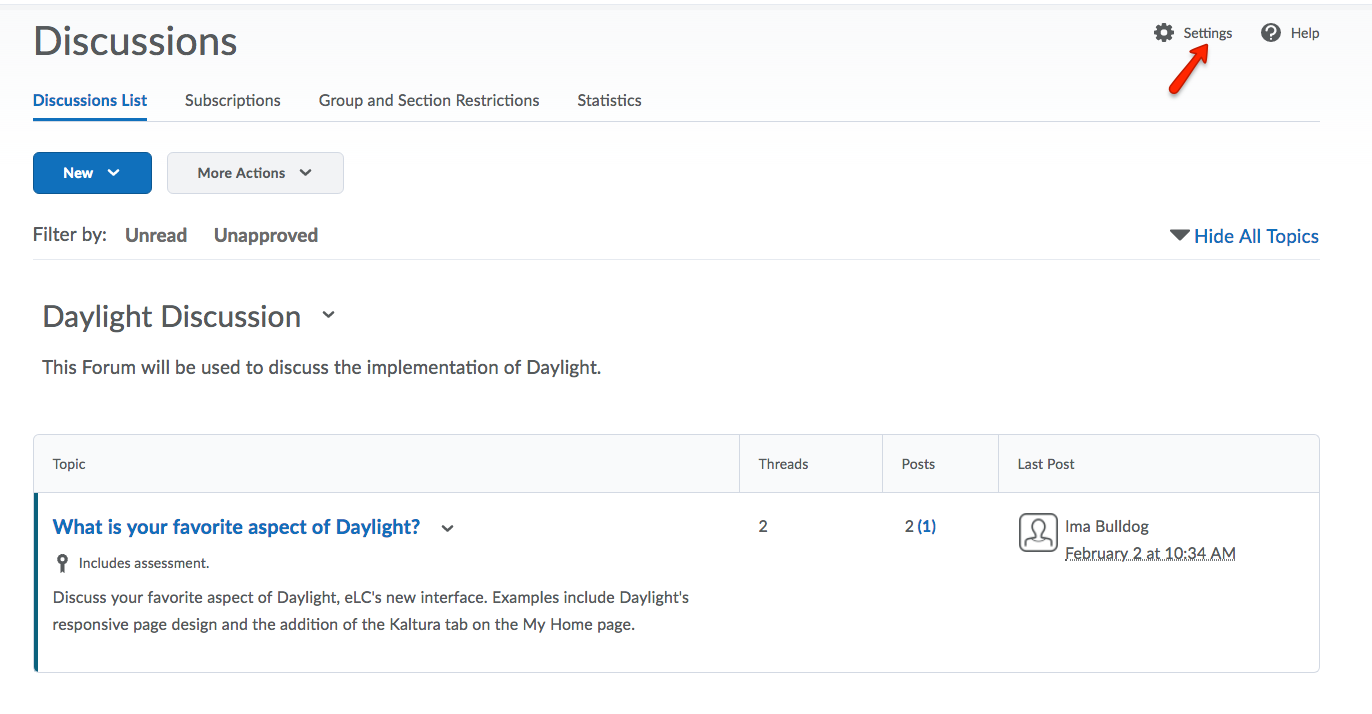 ---
2. Then, under Default View, select either Grid View or Reading View, based on your preferences. Selecting Grid View will display the discussion posts with post subjects displaying in a grid. Selecting Reading View will display the entire text of a post displays for all posts. By default, Reading View will be chosen.
3. After selecting your preferred Default View, click Save.
---
---
4. Posting a new thread to a topic or replying to a user's thread allows you to participate in a discussion.
5. To post a new thread, access the discussions tool by clicking Tools on the Course Home navigation bar. Then select Discussions.
---

---
6. Click the Topic where you want to create a thread.
---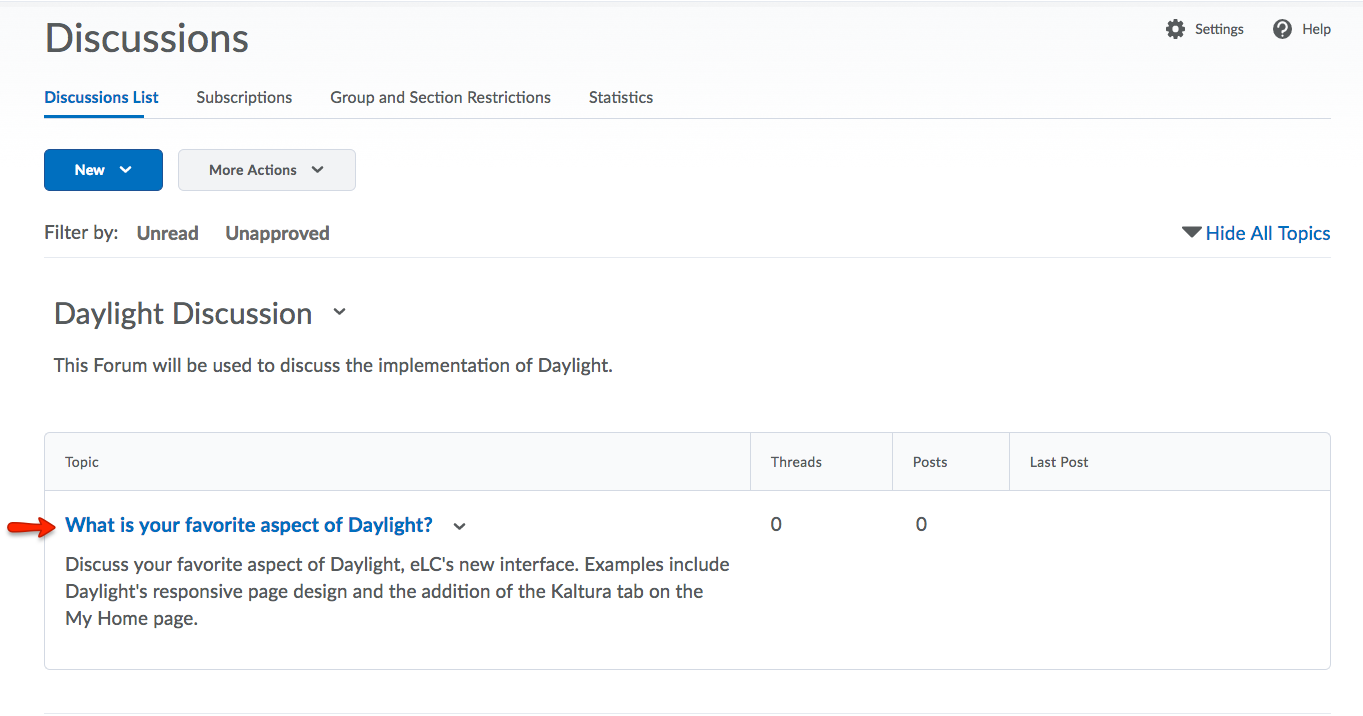 ---
7. Click Start a New Thread.
---
---
8. Enter a subject and post. The following settings can be applied:
Pin thread - Select this option to keep the thread at the top of the list.
Subscribe to this thread

- Select this option to receive updates on the thread using your selected notification method.
Add attachments

- Select this option to add attachments. To attach a file, click Add attachments

for several options on adding an attachment to your thread. These options include, Upload, Record Audio, and Choose Existing.
Post to other topics

- Select this option to post your thread to more than one topic.
9. Click Post.
---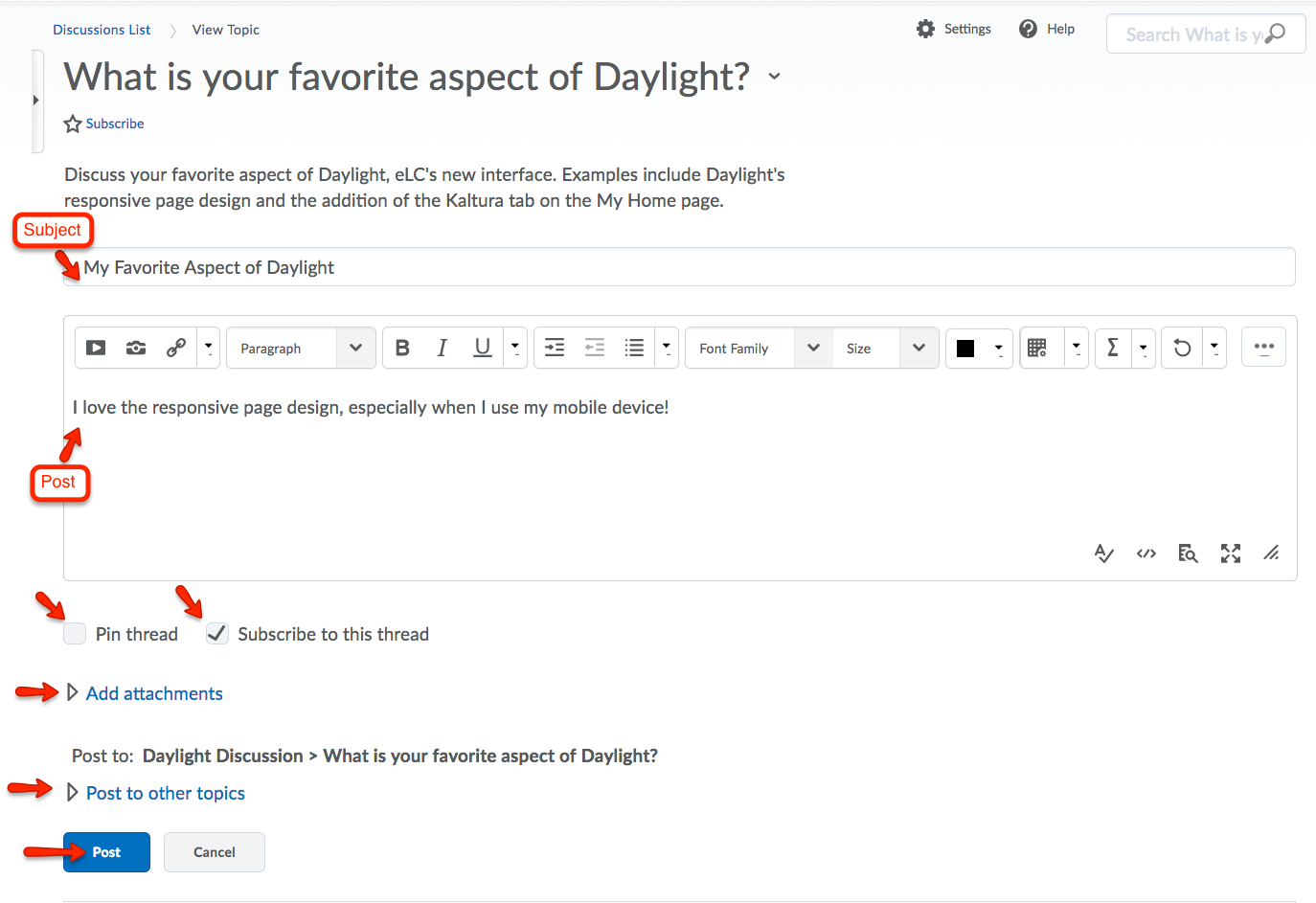 ---