Creating a Discussion Forum
Use forums to organize your discussion topics into categories. Your course can have multiple forums and topics, but you must create a forum before you can create a topic since all topics belong to forums.
1. To create a Forum, access the discussions tool by clicking Tools on the Course Home navigation bar. Then select Discussions.
---

---
2. Click New, and then select New Forum from the drop-down menu.
---

---
3. Enter a Title and Description for your Forum. The following settings can be applied:
Allow anonymous posts

- Select this option if you want to enable users to post anonymously.
A moderator must approve individual posts before they display in the forum

- Select this option to ensure that posts are approved by a moderator before they display in the forum.
Users must start a thread before they read and reply to other threads in each topic

- Select this option to ensure user participation.
Display forum description in topics

- Select this option to display a discussion forum description within a discussion topic description.
Availability

- Select visibility options for your forum.
Locking Options

- Select locking options to prevent users from accessing the forum until it is unlocked.
4. Click Save and Close.
---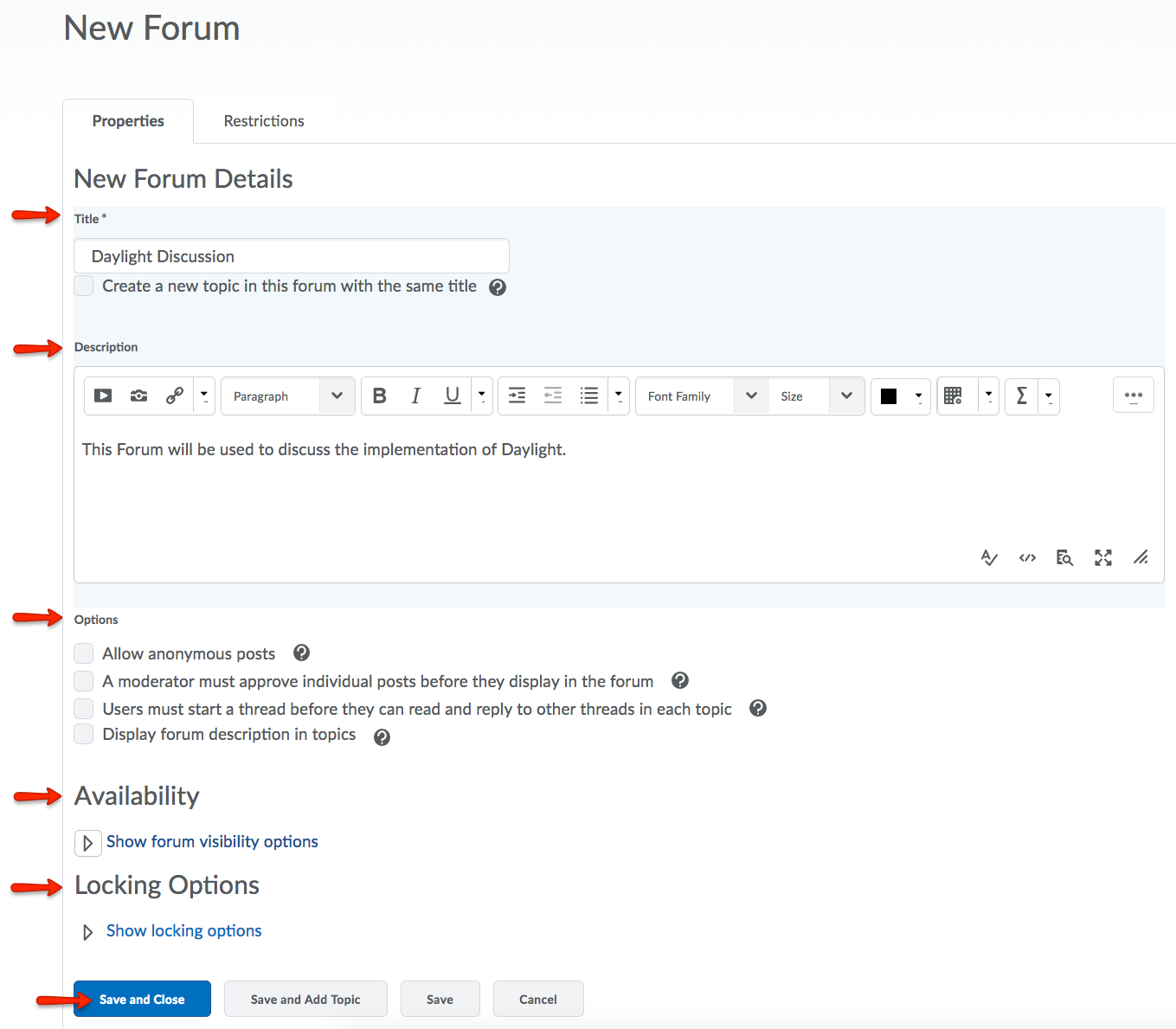 ---