Embedding Audio and Video in Discussions
Instructors and students can share audio and video files in the Discussions tool, as a new thread or reply, using the Insert Stuff button in the eLC HTML editor.
1. When you start a new thread or reply to a discussion post, you see the HTML editor. Click Insert Stuff, the first button on the tool bar.
---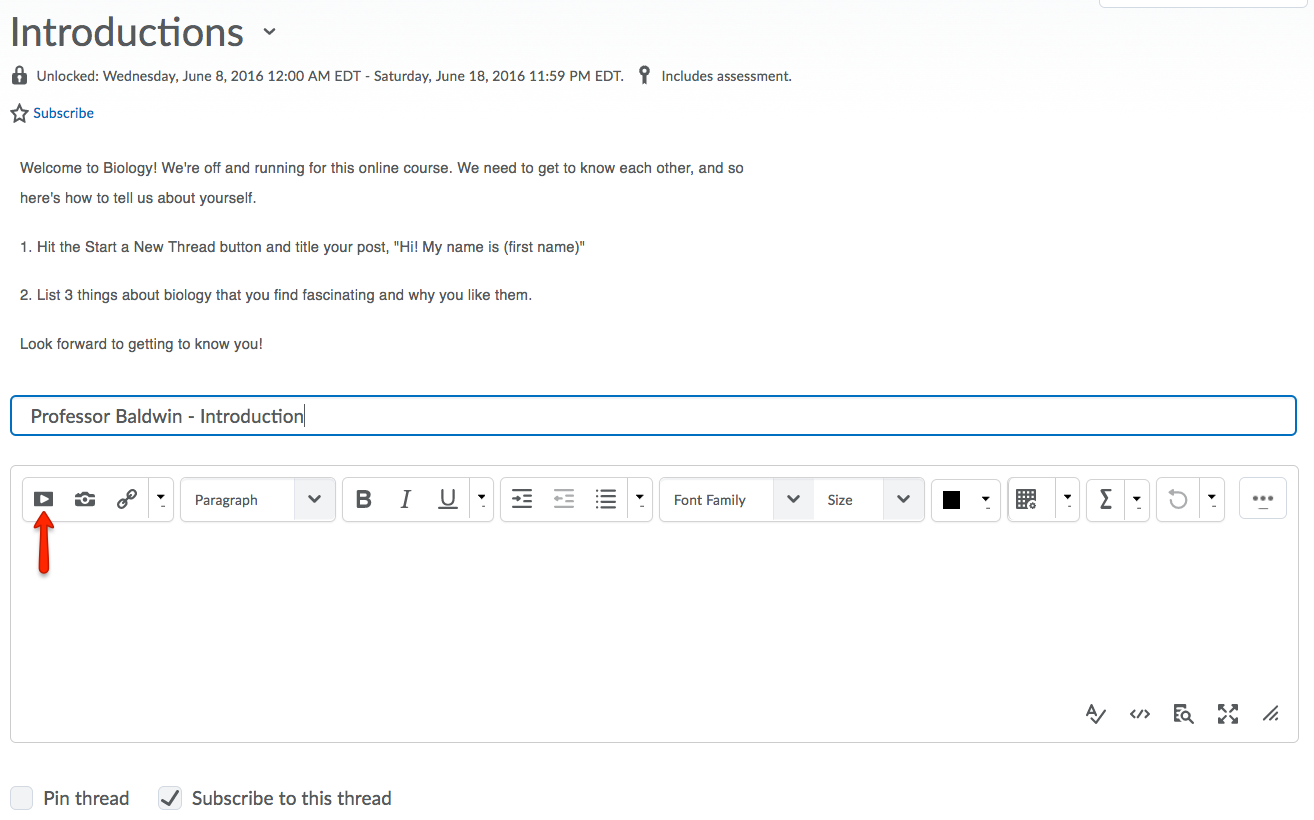 ---
2. Next, click My Media, then Add New.
---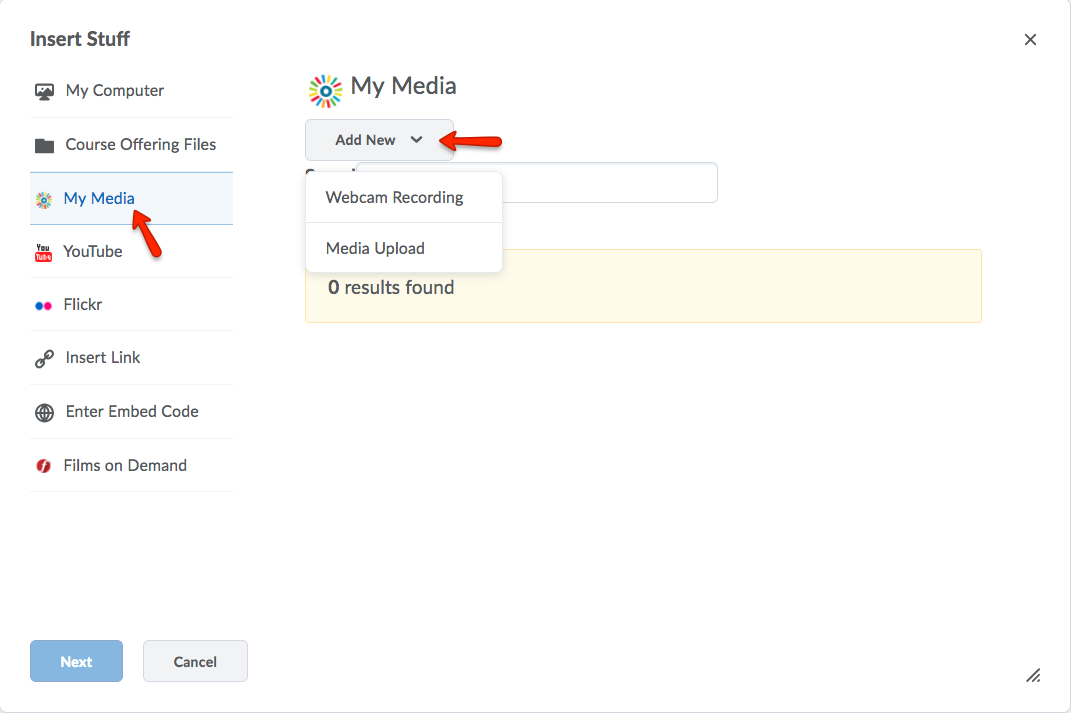 ---
3. You can create short webcam recordings or screen captures or upload files created on other devices. After creating or uploading a file, give your file a title, description, and tags. Then click Next.
Note: We recommend creating your audio and video files offline, then uploading via the Media Upload option. If you schoose to create a Webcame Recording or Screencast using Insert Stuff, please be aware that any internet interruption may result in lost work.
---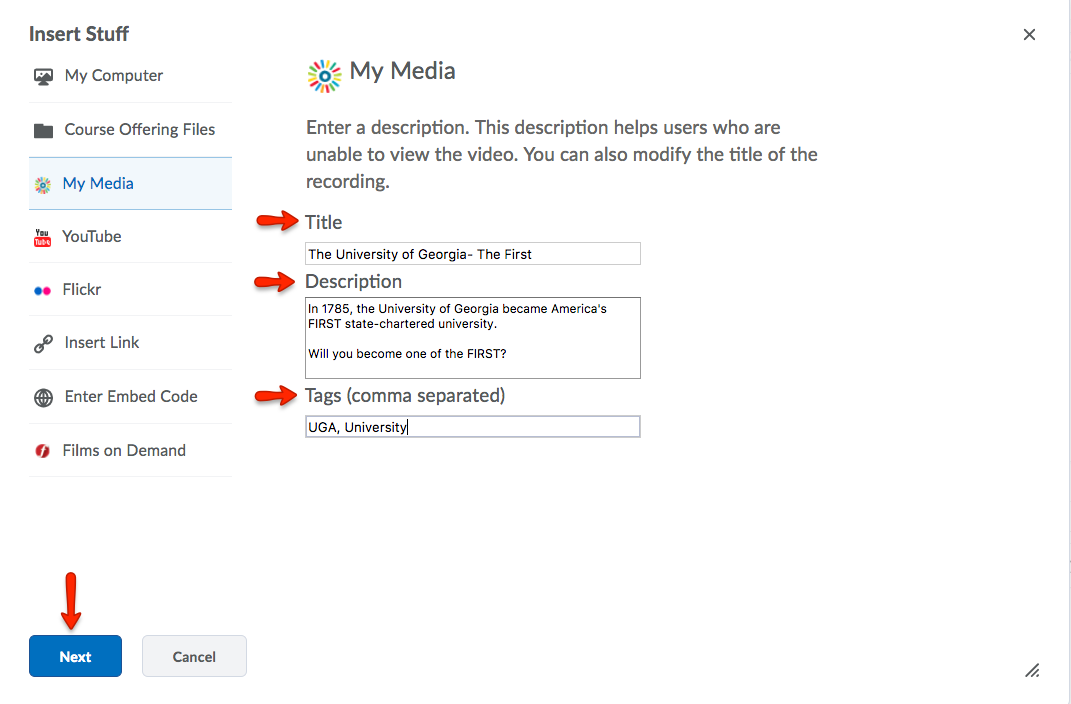 ---
4. Click Insert. After inserting the file, you can attach a transcript to make your file accessible.
---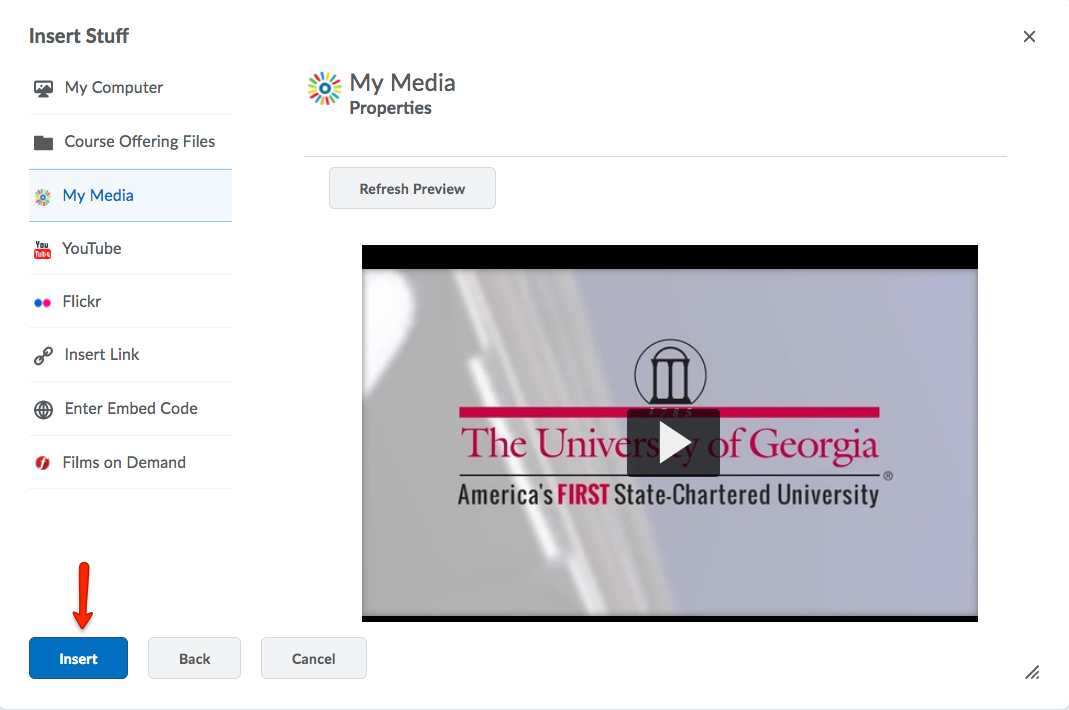 ---