Assignments
The Student Assignments tool, often referred to as dropbox, is a space for students to submit work into a folder provided by an instructor.
Please note: Instructors may place restrictions on the submission forlder such as a establishing a range of dates during which the assignment may be submitted, limiting the number of documents submitted into one folder, specific file types or requiring tasks that must be completed before the drop box opens.
1. To access Assignments, choose Tools in the Course Home Navigation Bar, and then choose Assignments from the drop-down menu
---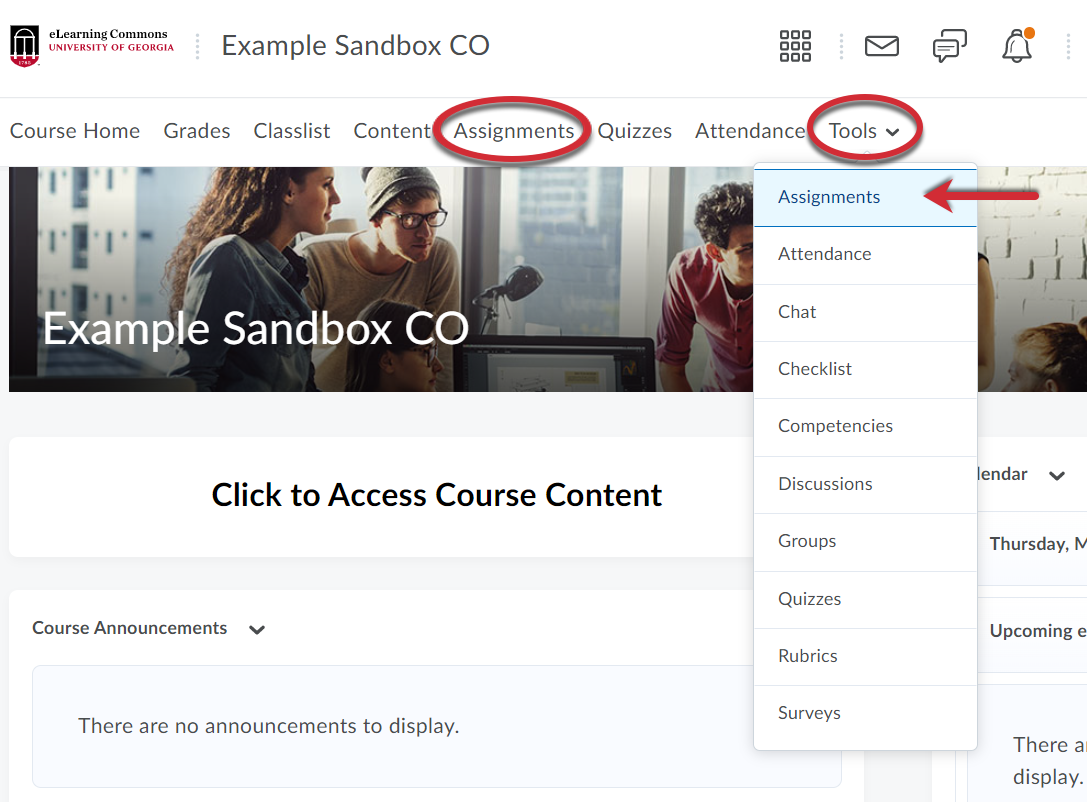 ---
2. Once in the Assignment Tool, a list of Folders will appear. Click on the Folder named for the assignment to be submitted.
---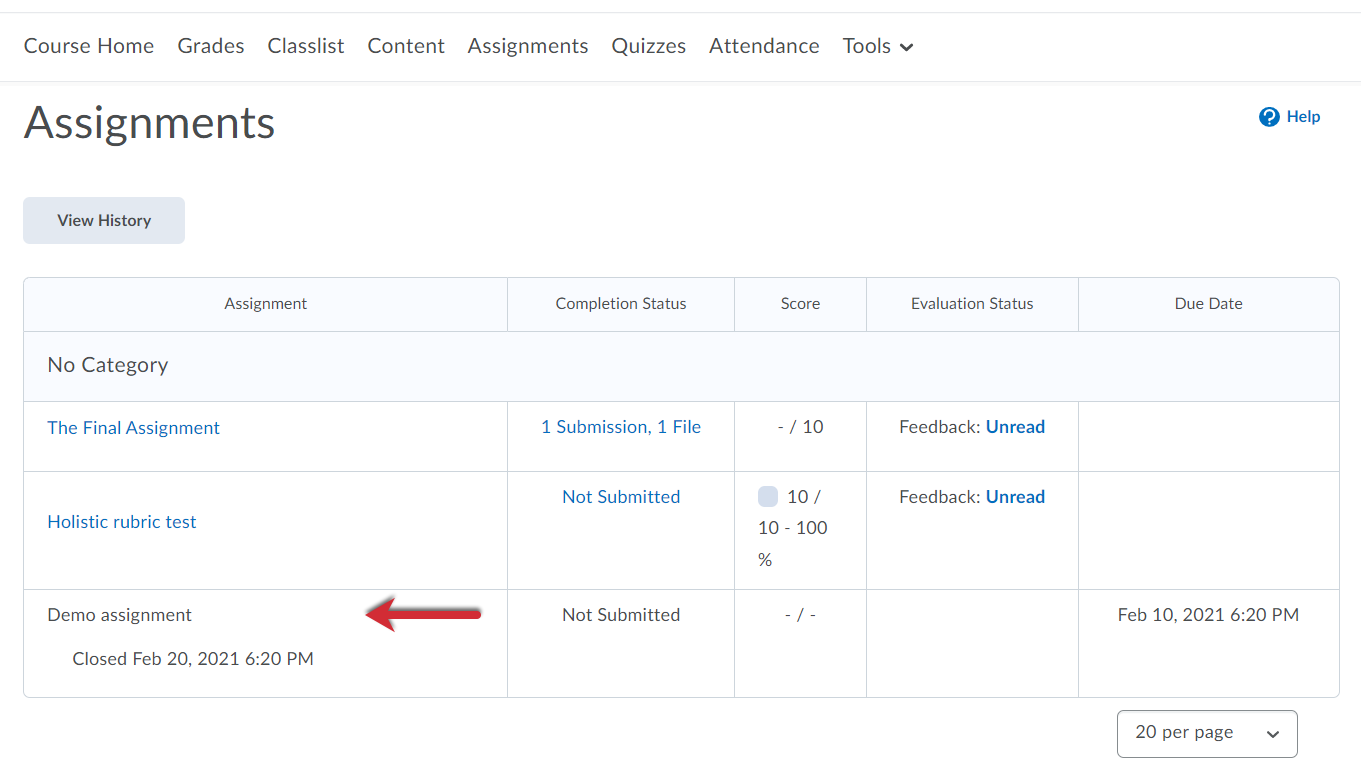 ---
1. Once you have entered the Folder, choose Add a File by clicking on the button.
---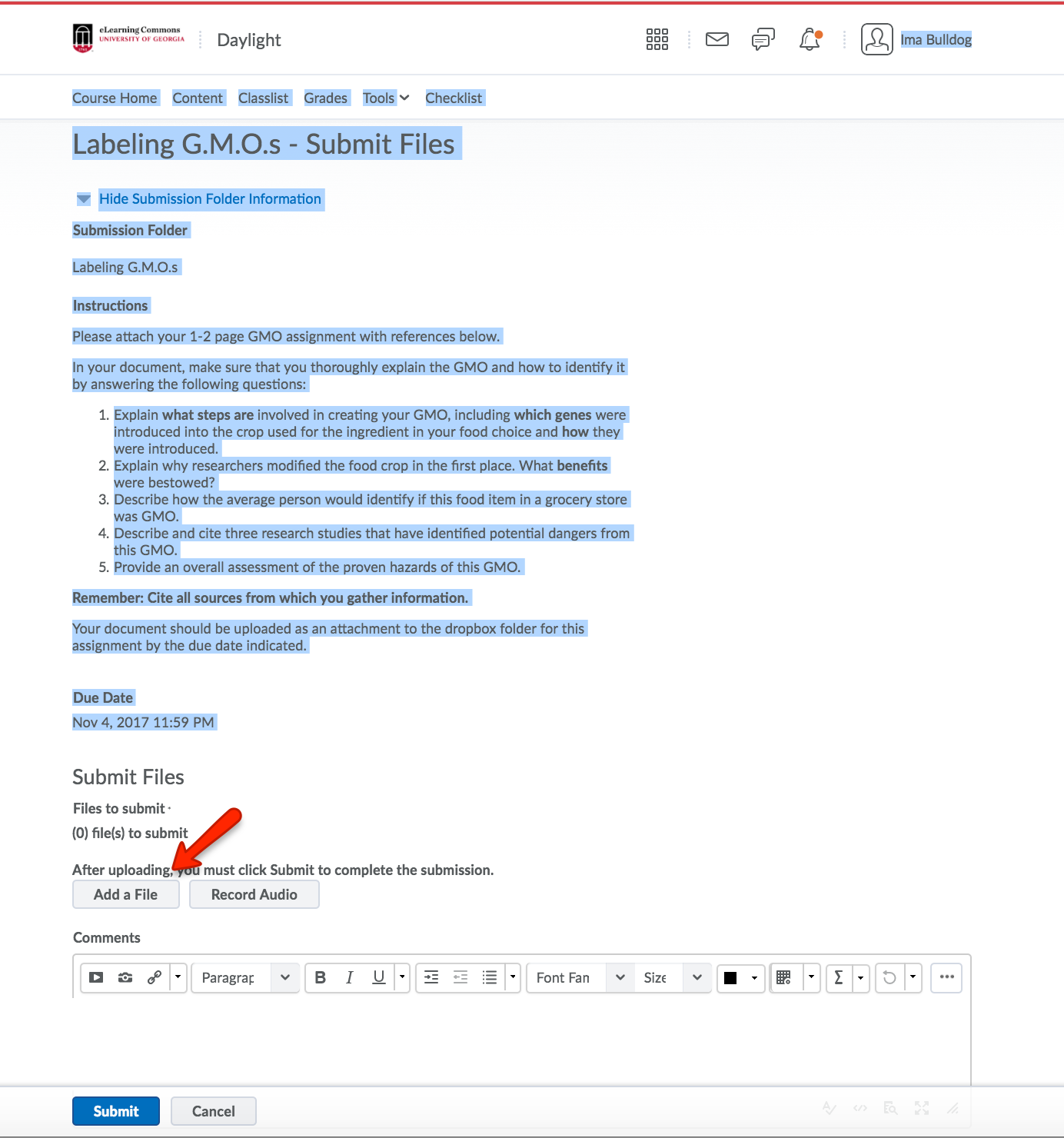 ---
2. Choose Upload to open a menu of your files or Drag a File to the box outlined with dashes.
---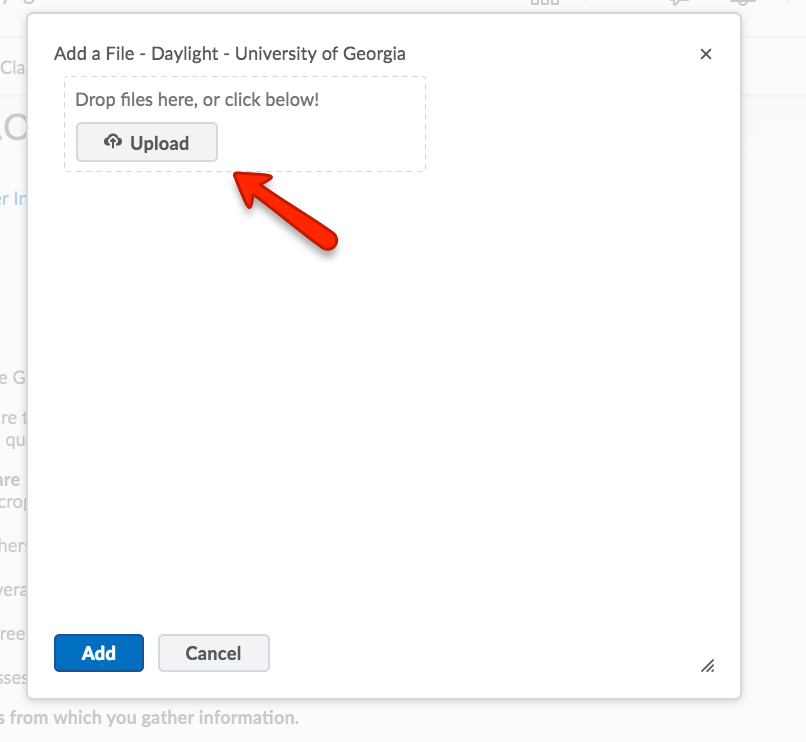 ---
3. To add a file by choosing it from your documents, click on the File Name and choose Open.
---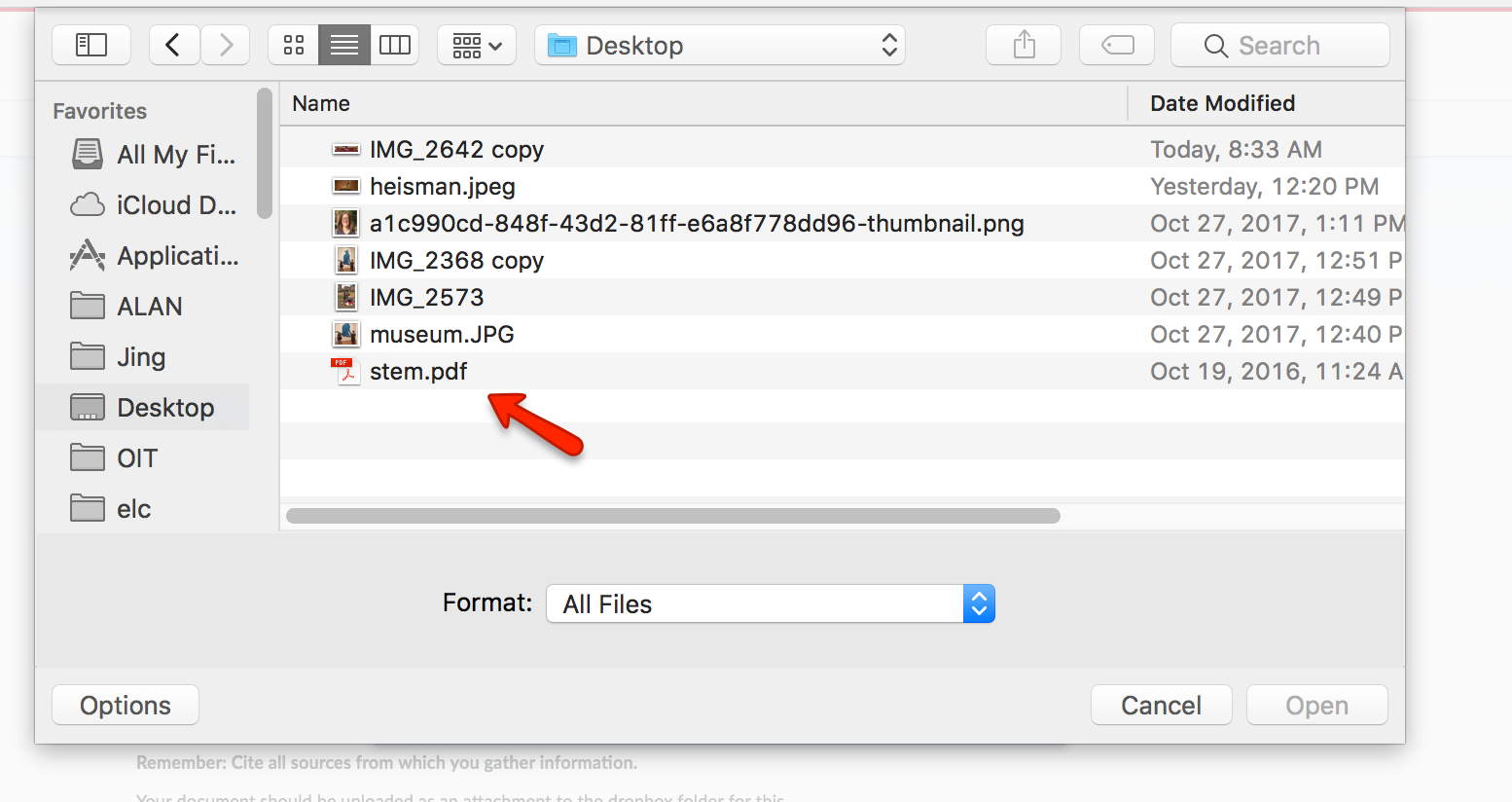 ---
4. If you see your file name under Upload, click on Add
---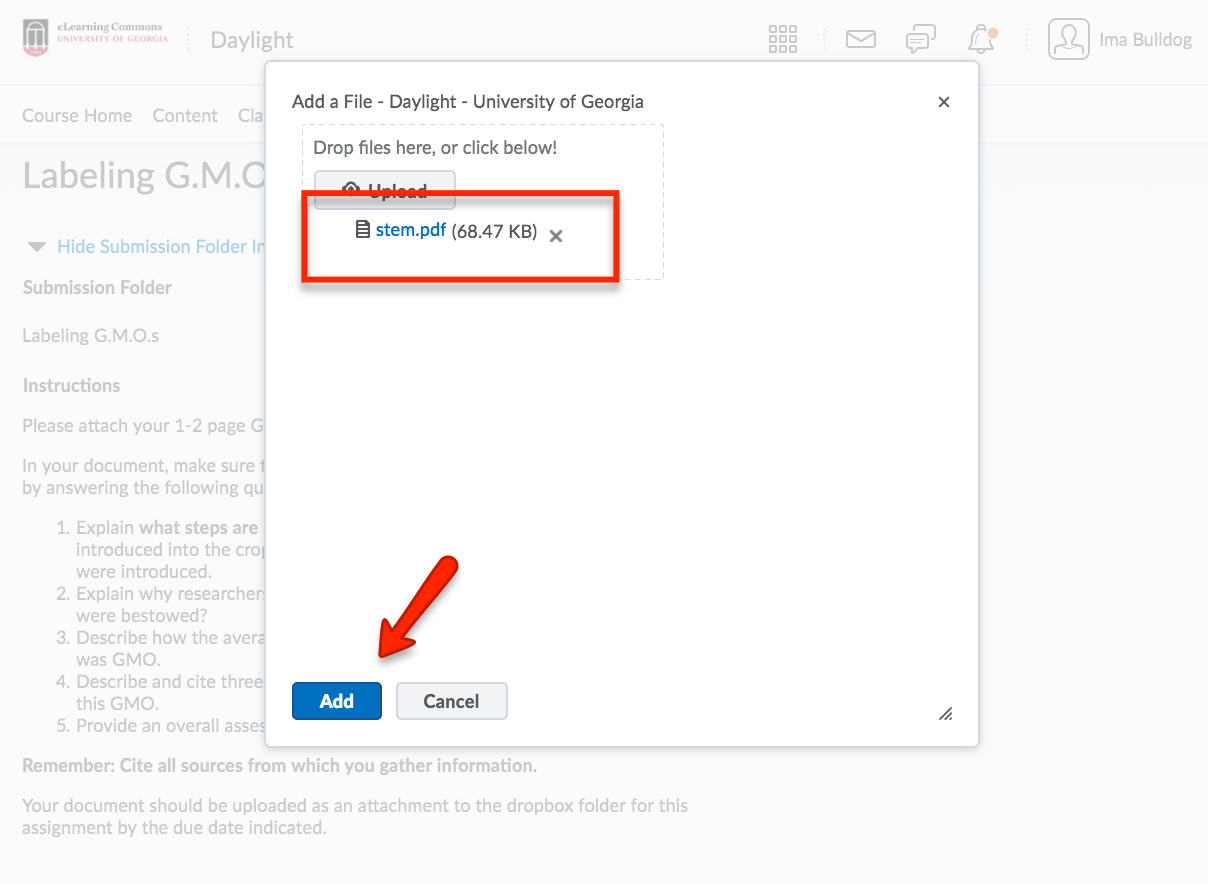 ---
1. After you have chosen Add, you will see your file name under Add a File. You may type a message to the instructor in the Text Box and include a link to a web page if necessary. Choose Submit when you are finished.
---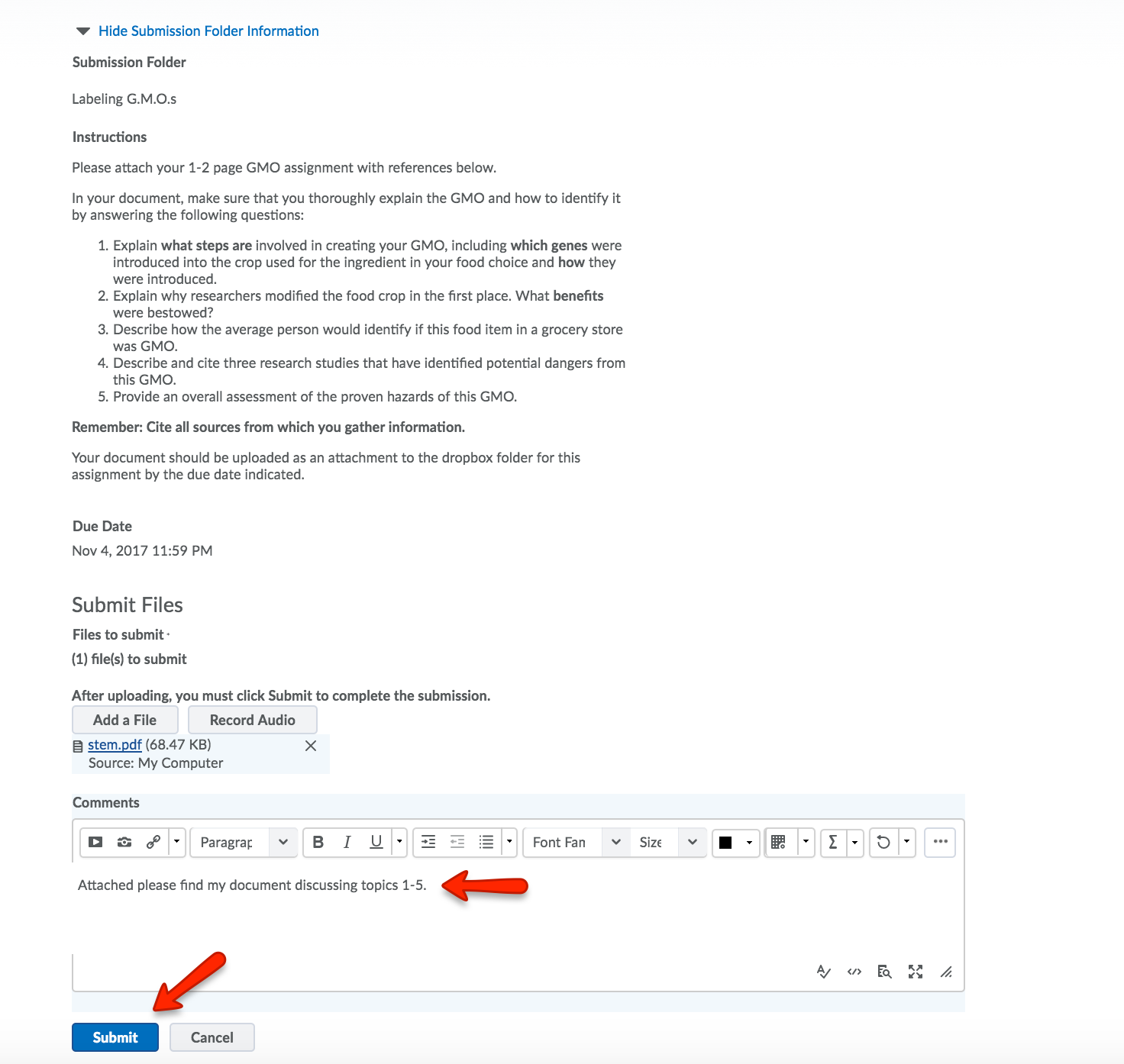 ---
2. You will receive a comfirmation screen noting that your submission was successful.
---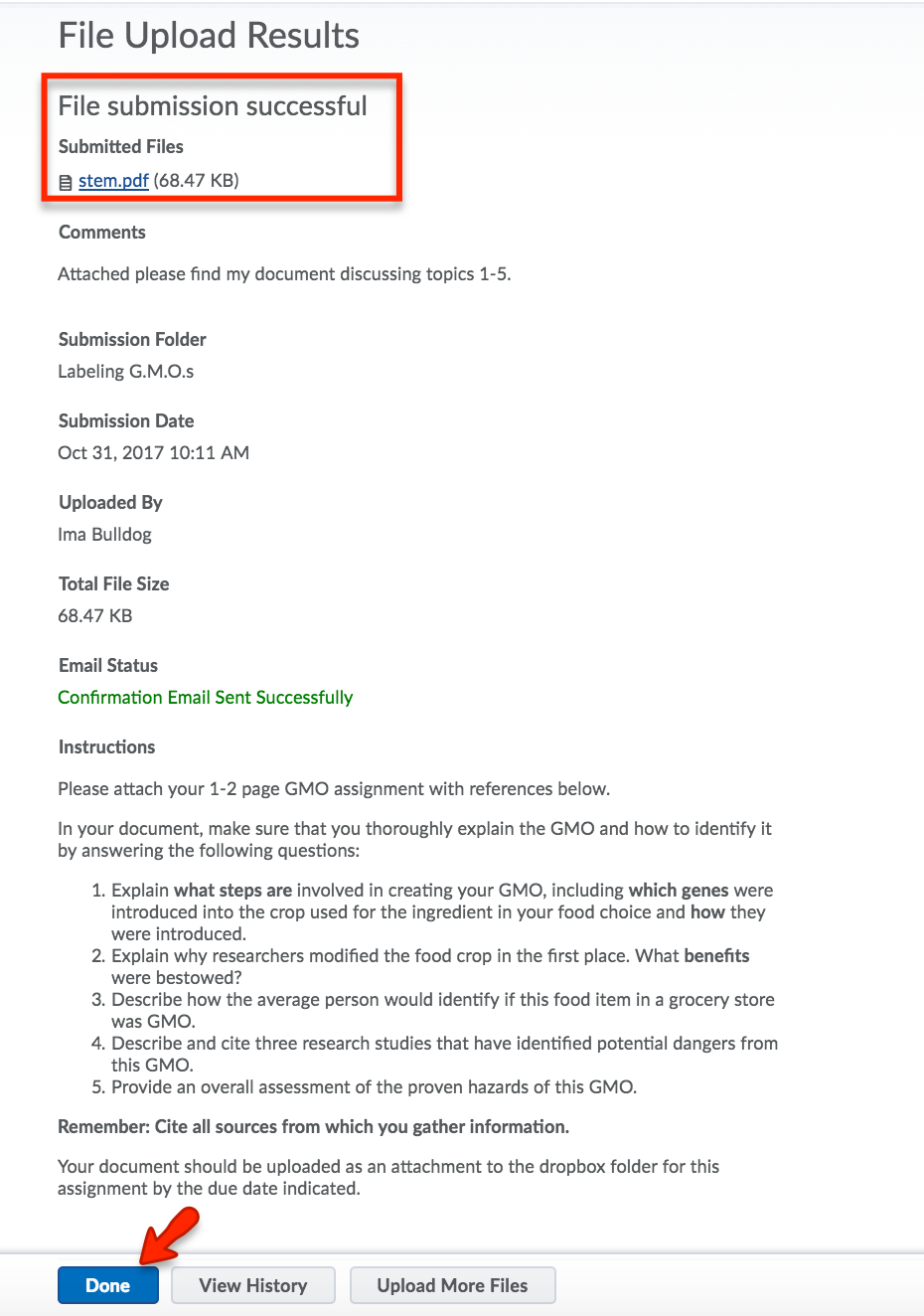 ---
3. To see if a file is has been properly added to the Assignments Folder, return to the Assignments menu and see there is a number under Submissions next to the Folder Name.
---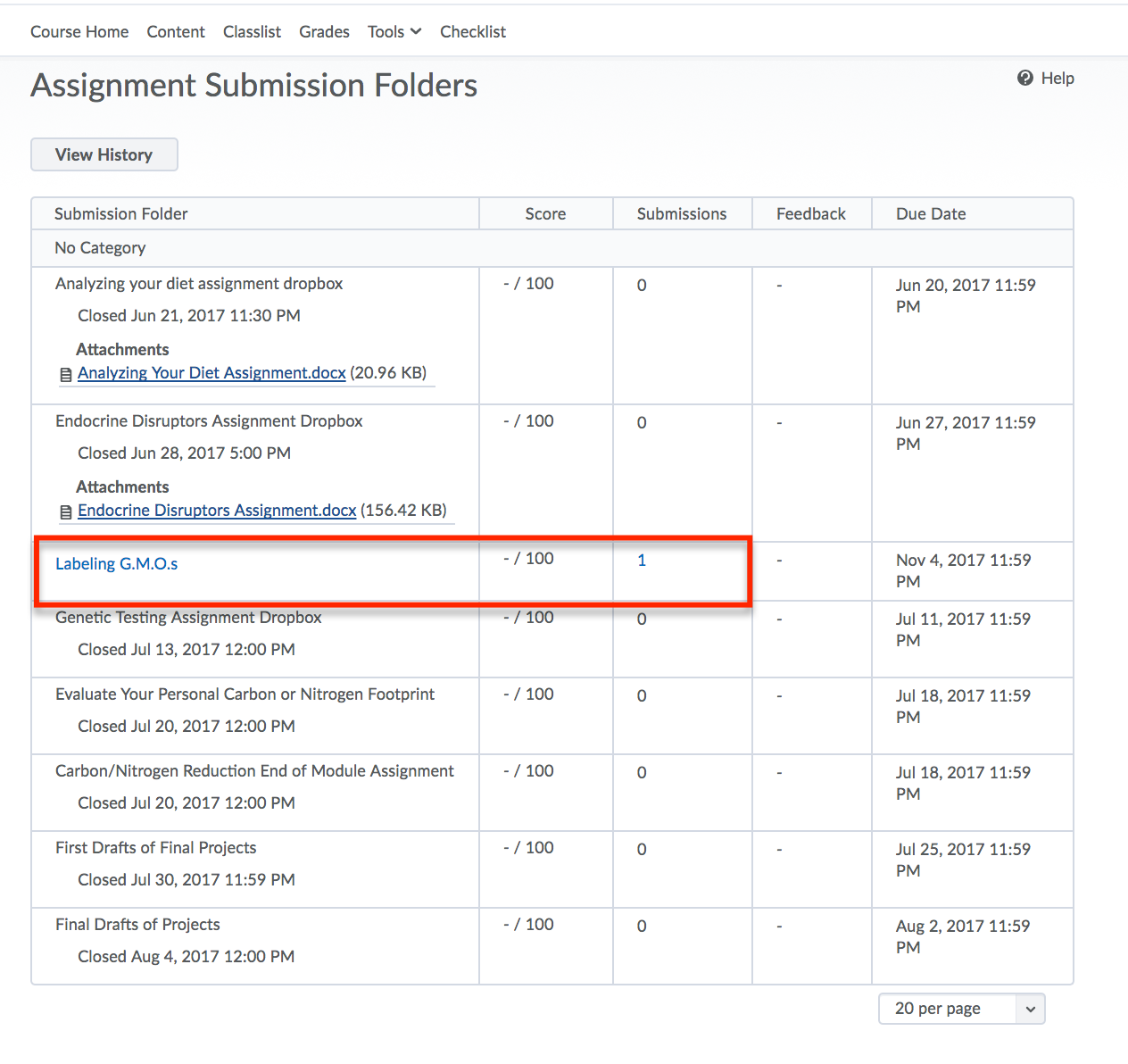 ---
NOTE: D2L Brightspace recently introduced a new feature 'Manage Files'.
This feature provides the user with a warning message if they attempt to 
upload a file with an extension that is either not allowed by the Assignment or is 
on the security restricted list. This message appears as "This file extension is 
not allowed." for Assignments; and as "This file extension is not allowed for 
security reasons. Please see our Restricted File Extensions article in the D2L 
Community for more detailed information." for security restricted file extensions.