Previewing a Quiz
In addition to viewing your course as a student or taking a quiz as your demo student, eLC now offers the opportunity to preview a quiz while viewing as an instructor.
1. First, to preview a quiz, navigate to the Quizzes tool. To do this, from your course navbar, click Tools and select Quizzes.
---

---
2. Then, from the dropdown menu of the quiz you would like to preview, select Preview.
---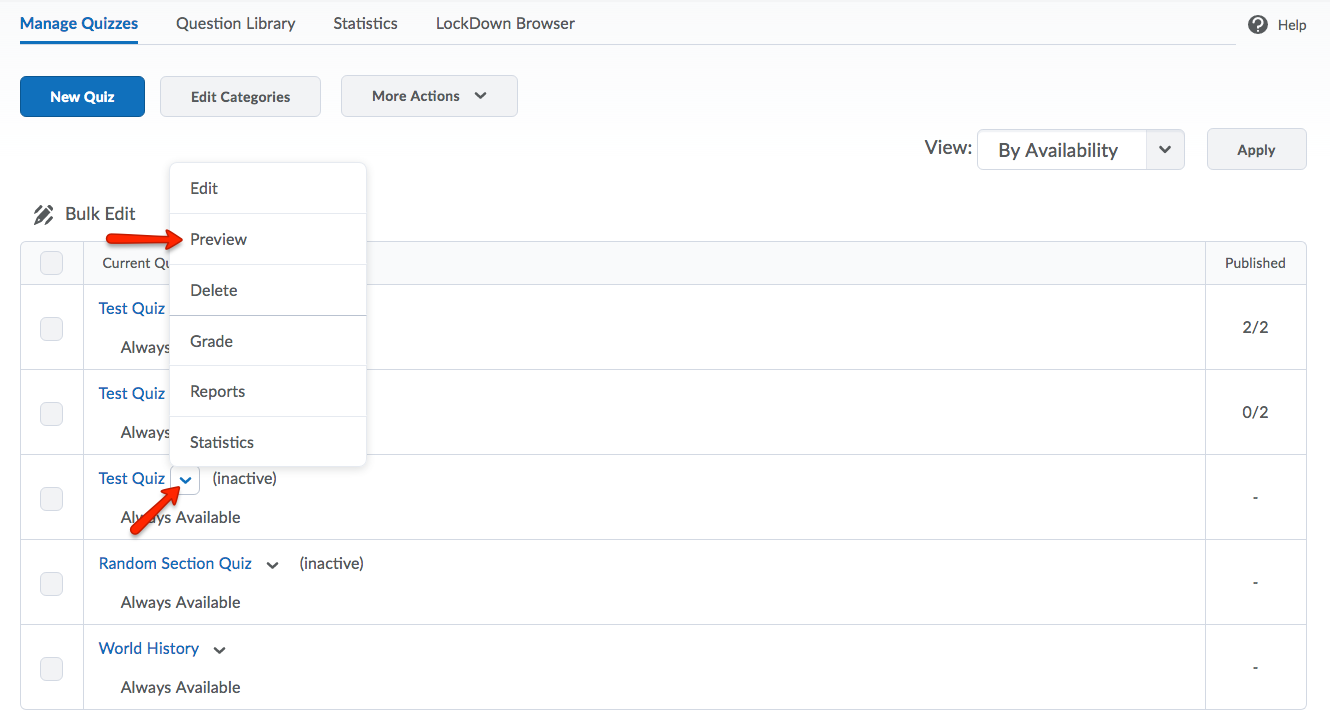 ---
3. You can then take the quiz just as your students would. To begin the quiz, click Start Quiz.
---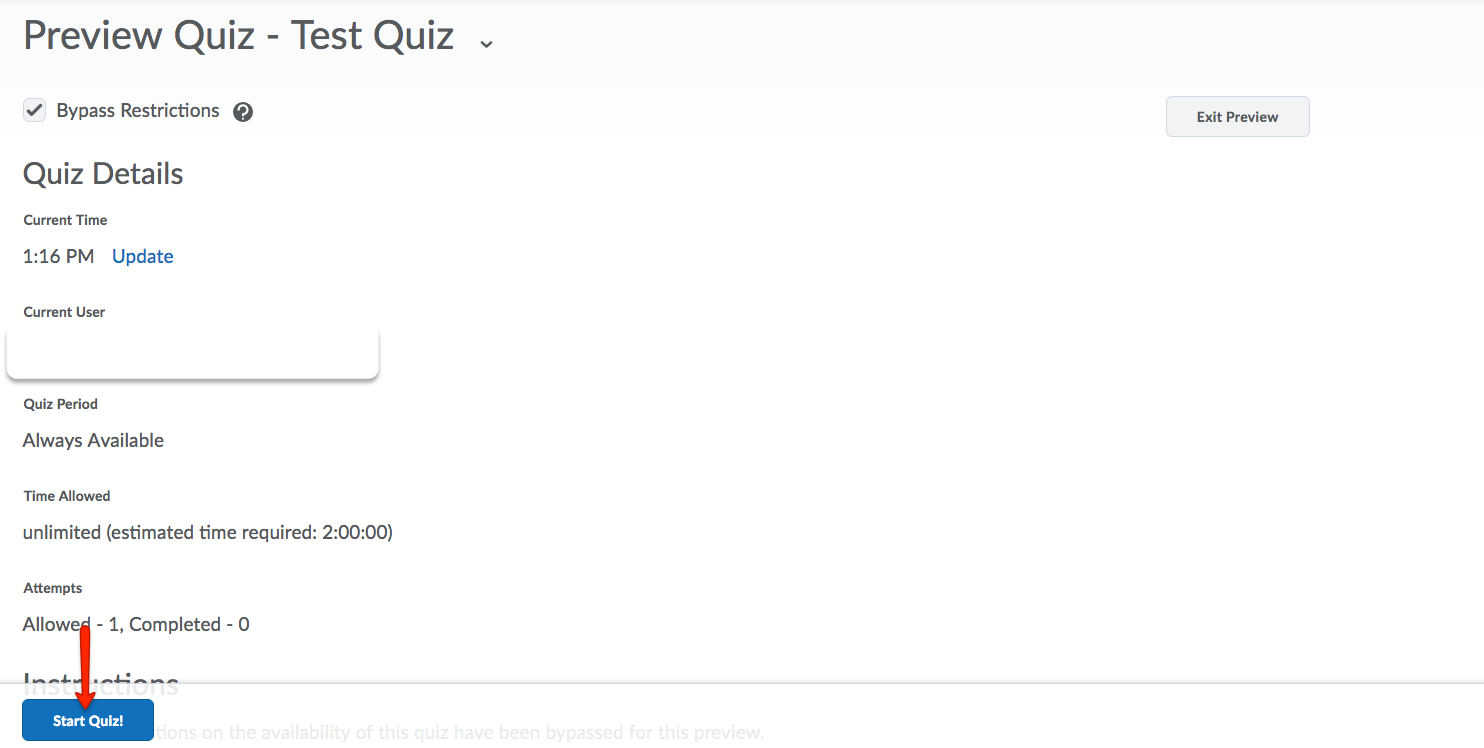 ---
4. After you have completed the quiz, save all of your answers by clicking Save All Responses. Then, click Go to Submit Quiz.
---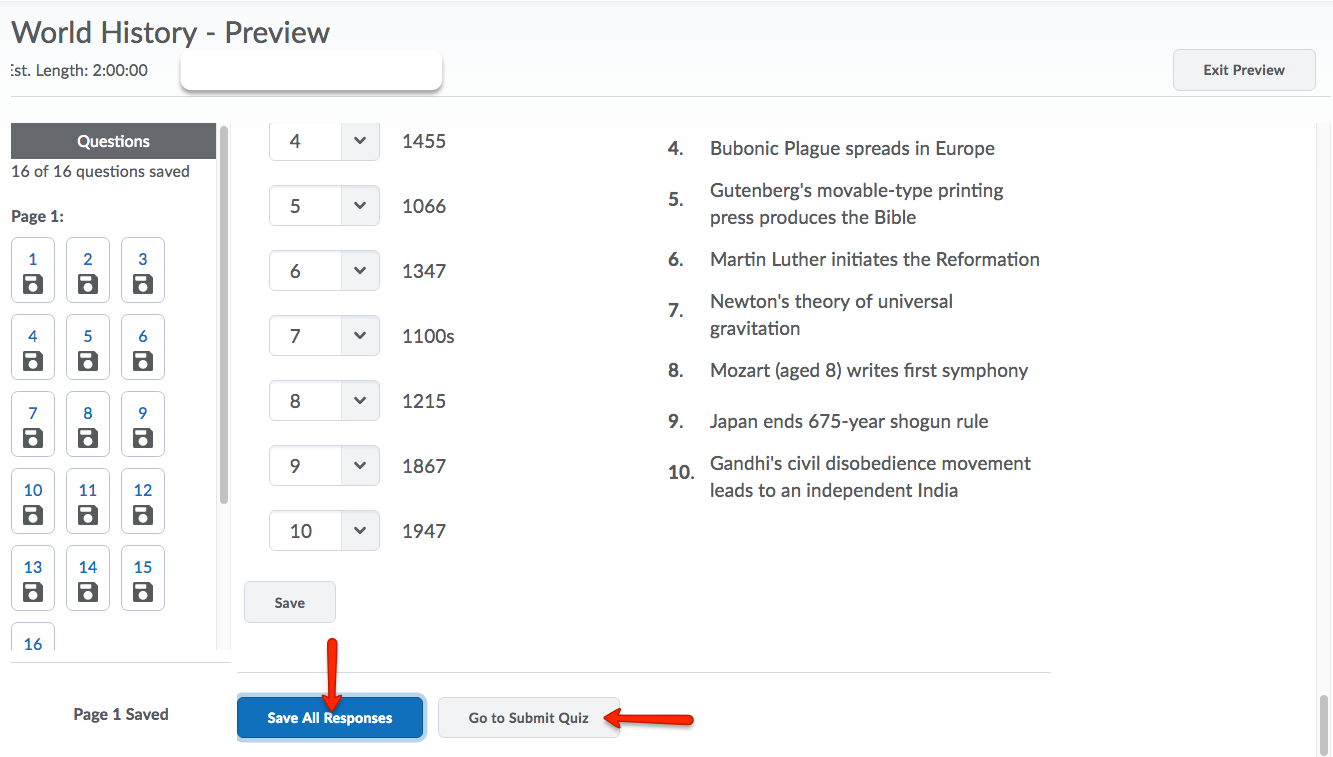 ---
5. You will need to complete the Quiz Submission Confirmation. If you wish, select Allow this preview attempt to be graded in the Grade Quiz area. Selecting this check box records your preview attempt on the Grade Quiz page and allows it to be graded. You can access preview attempts using the Restrict to dropdown menu when grading a quiz. Preview attempts are not counted toward the class statistics for the quiz.
6. Click Submit Quiz.
---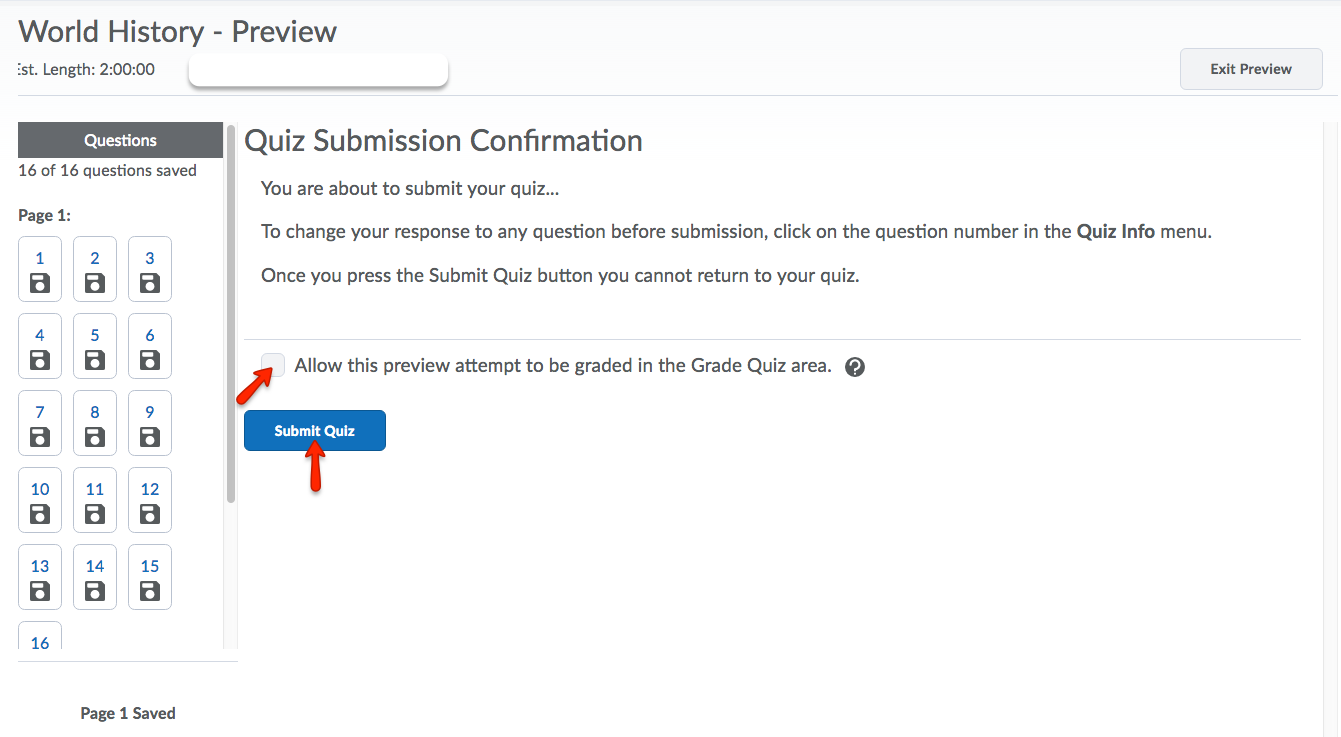 ---
7. You will then be prompted to confirm your submission. Click Yes, submit quiz to submit your quiz.
---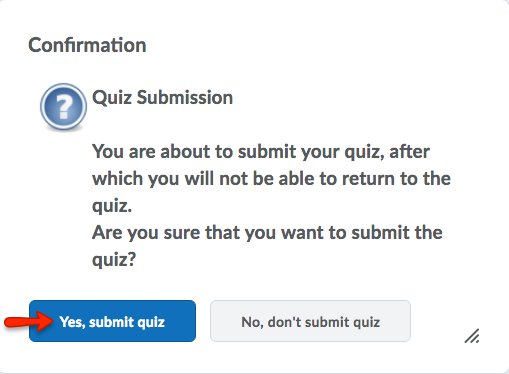 ---
8. You will be shown your Attempt and the Submission View. When you have finished viewing the the Quiz Submission, click Done.
---

---
9. You can then exit the quiz preview by clicking Exit Preview or navigating to another area of your course.
---

---