Attempts Settings
1. In the Edit Quiz window, click on the Assessments tab.
---

---
2. From the Attempts Allowed drop-down menu, select the number of attempts a user will be allowed to take, from 1 to unlimited, the click Apply.
---

---
---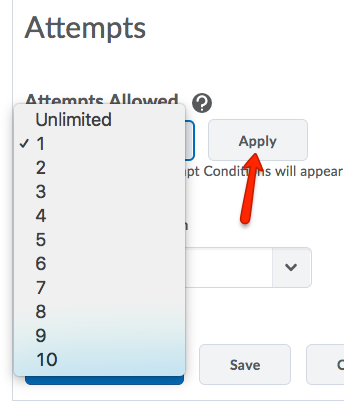 ---
3. From the Overall Grade Calculation drop-down menu, select from one of the following options: Highest Attempt, Lowest Attempt, Average of All Attempts, First Attempt, or Last Attempt.
---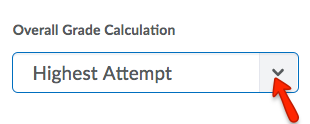 ---
4. When all Attempts have been set, click Save.
---

---