Course Content
Courses in eLC are organized using the Content Tool. Instructors add documents, videos, forms, and links to other tools in Modules.
1. Instructors add documents, videos, links, and more to courses within eLC to share with students. This information is found by using the Content Tool. To access your course content, click on the Content menu item in the Navigation Bar.
---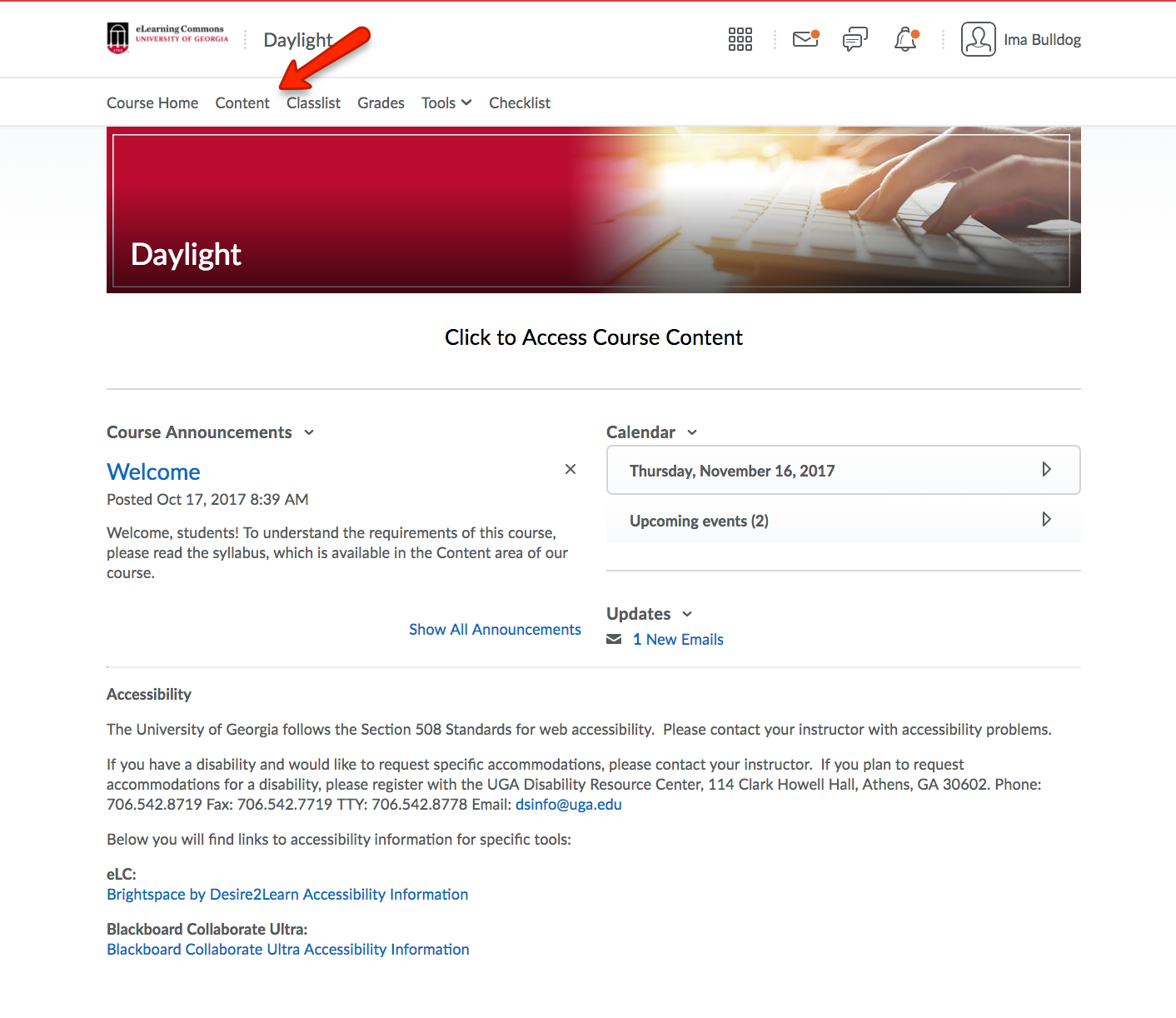 ---
2. This will bring you to the main page of the course. On the left of the page are the Modules that create the course's organization. In the example below, Two Modules and three Sub-Modules are outlined in red. The number seen next to the Module's name indicates how many Unread files are left in this Module. The check mark notes that the student has opened all documents in the Sub-Module. The instructor in this example course has organized the modules by topic; another common method of organization is by date.
---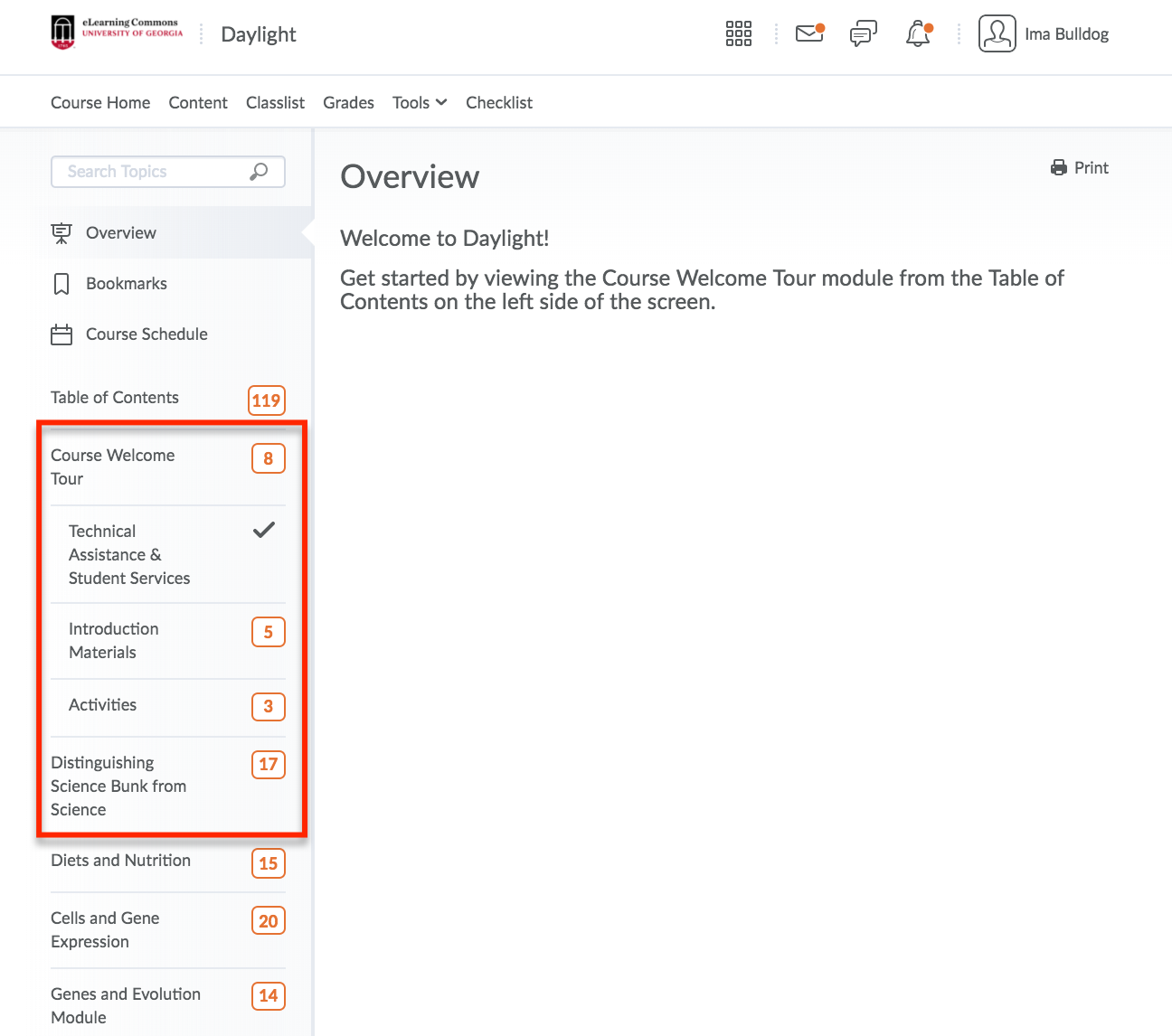 ---
3. To examine course material or instructor messages in Content, click on one of the Modules or one of the Sub-Modules.
---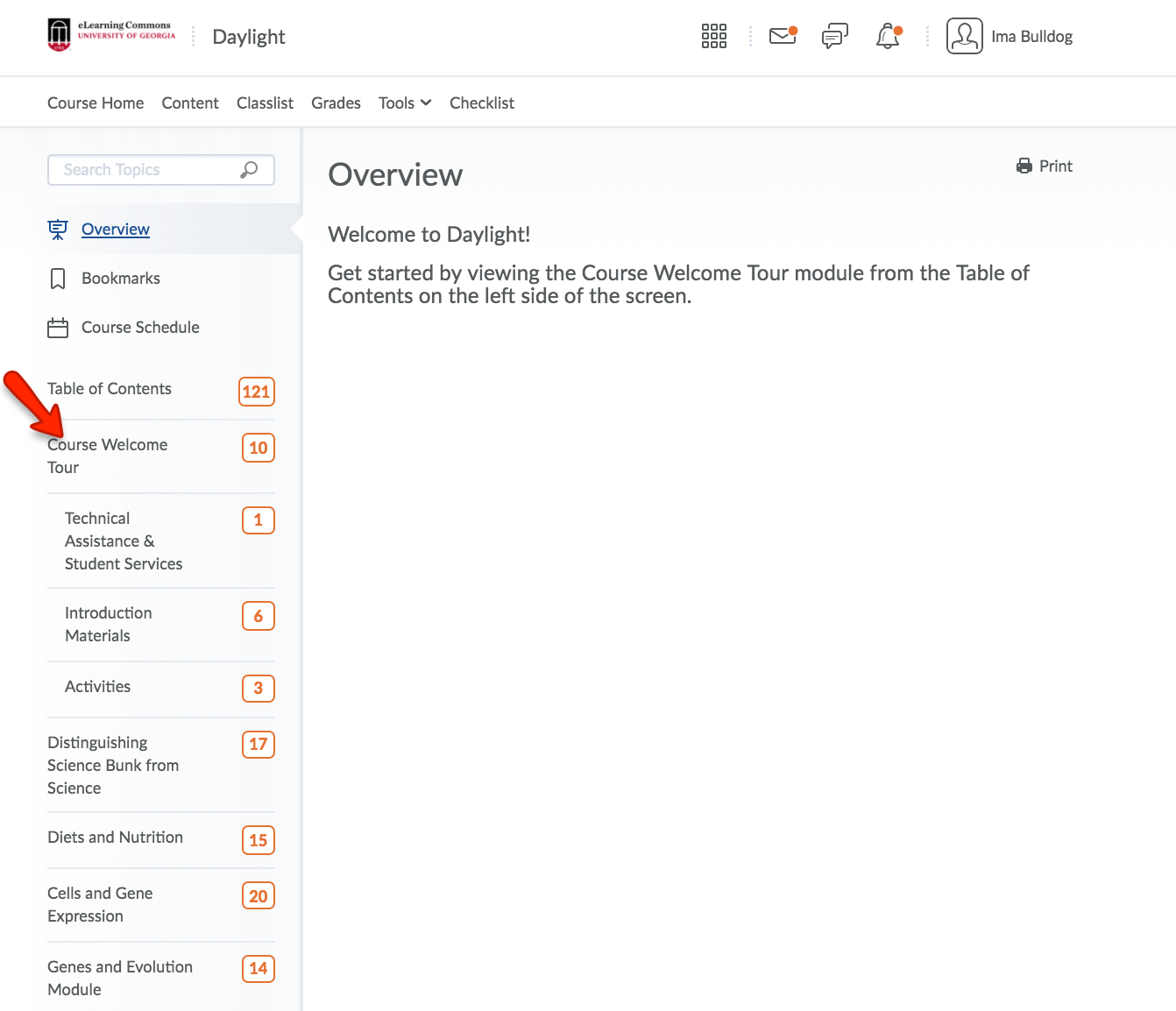 ---
4. Course documents and links to additonal course information are found within Modules. Instructors may choose to further organize content by using Sub-Modules. To access a document that has been uploaded into a module, click on the name of the document or click on the drop-down arrow next to the name. The drop-down arrow allows you to view documents (View Topic), add one document to your Binder (Open in Binder), and Download the Document (Download).
---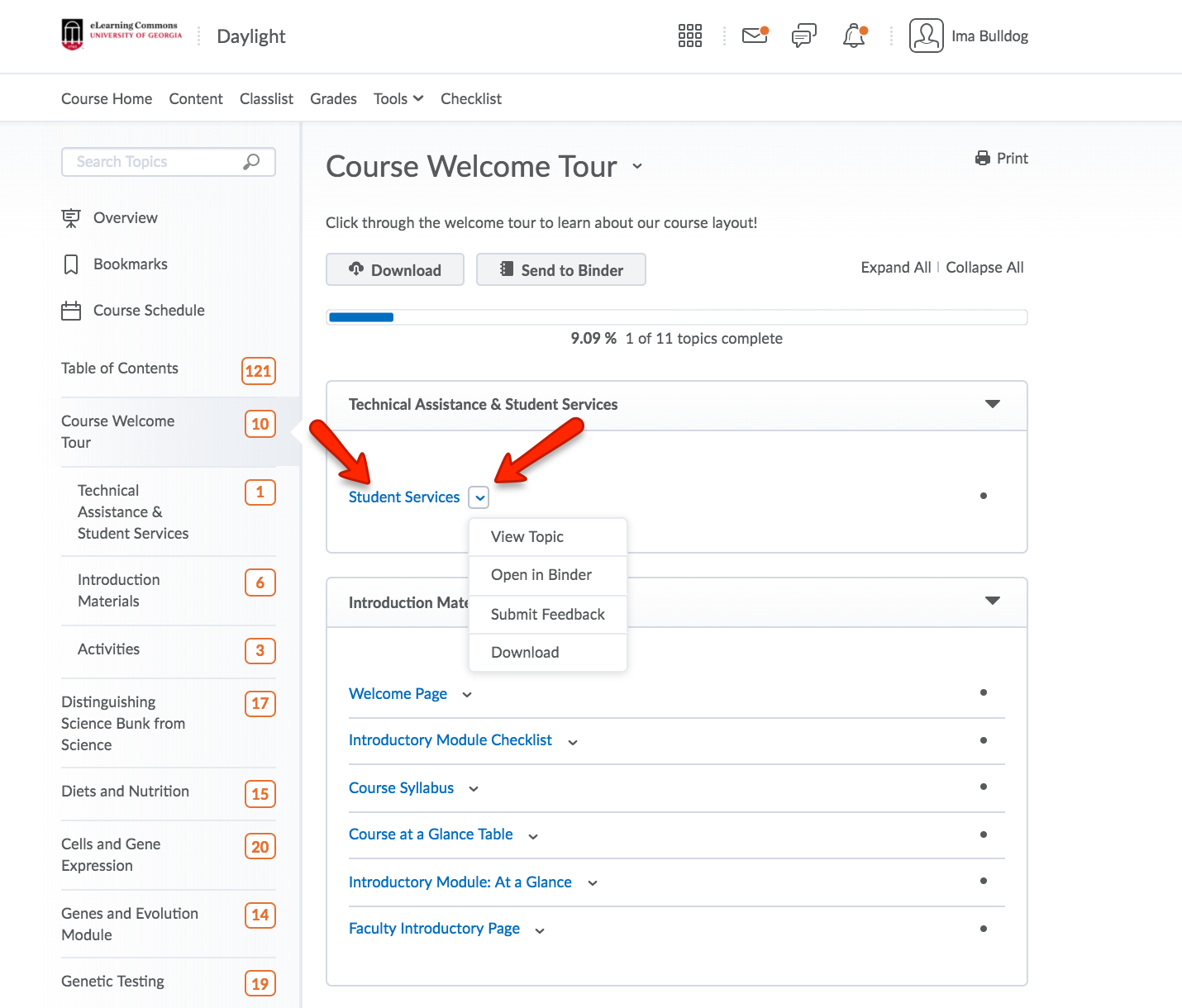 ---
5. To view the material, click on the Document Name or View Document under the Drop-Down Menu. The document will open the same window; content found in hyperlinks may open in a new window or the same window depending on instructor settings. To return to previous pages or modules, use the Breadcrumb Trail under the Course Navigation Bar.
---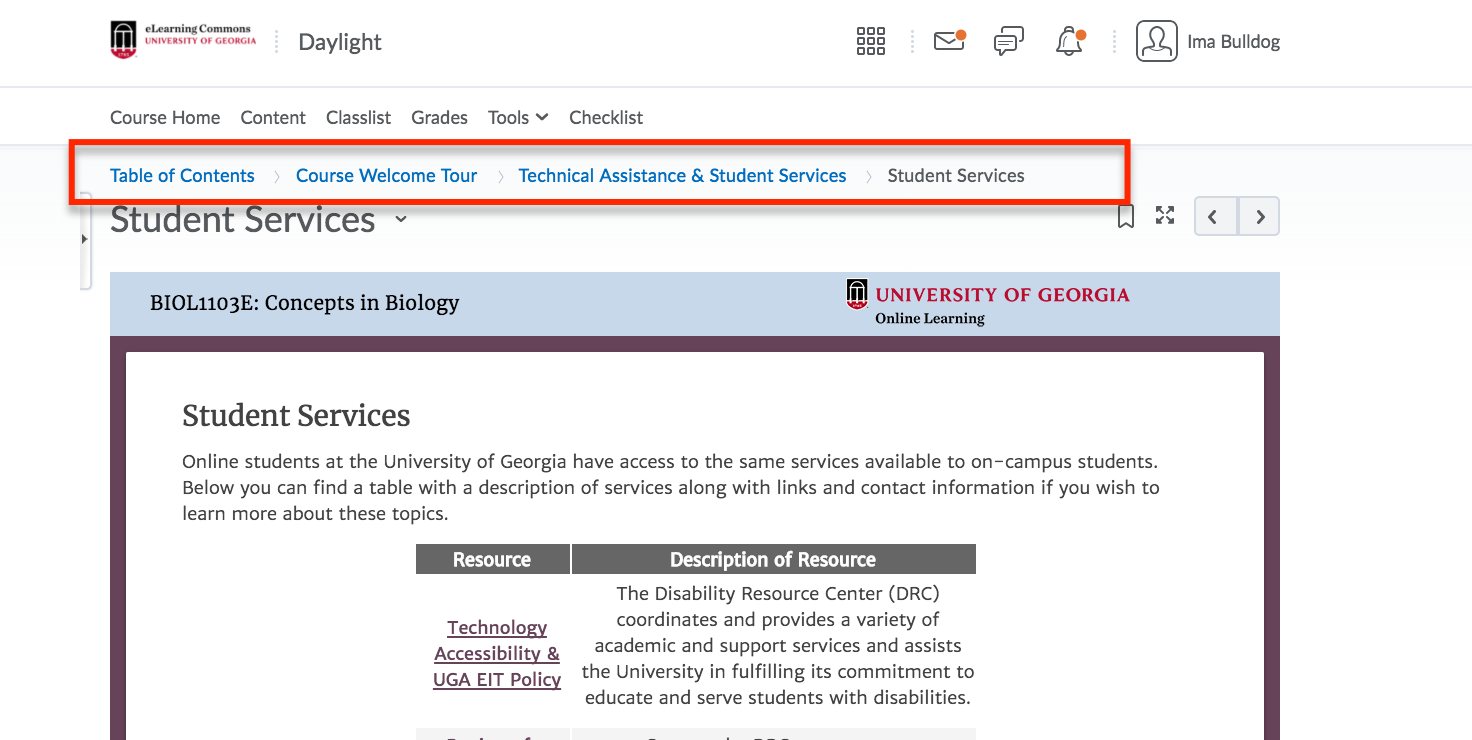 ---
Documents can be downloaded from eLC individually, by module, or by course. Multiple documents downloaded simultaneoulsy will be stored in a zip file.
1. Download All Course Documents
To Download all course documents simultaneously, chose the Table of Contents Module. Click on the Download button directly below the module's name.
---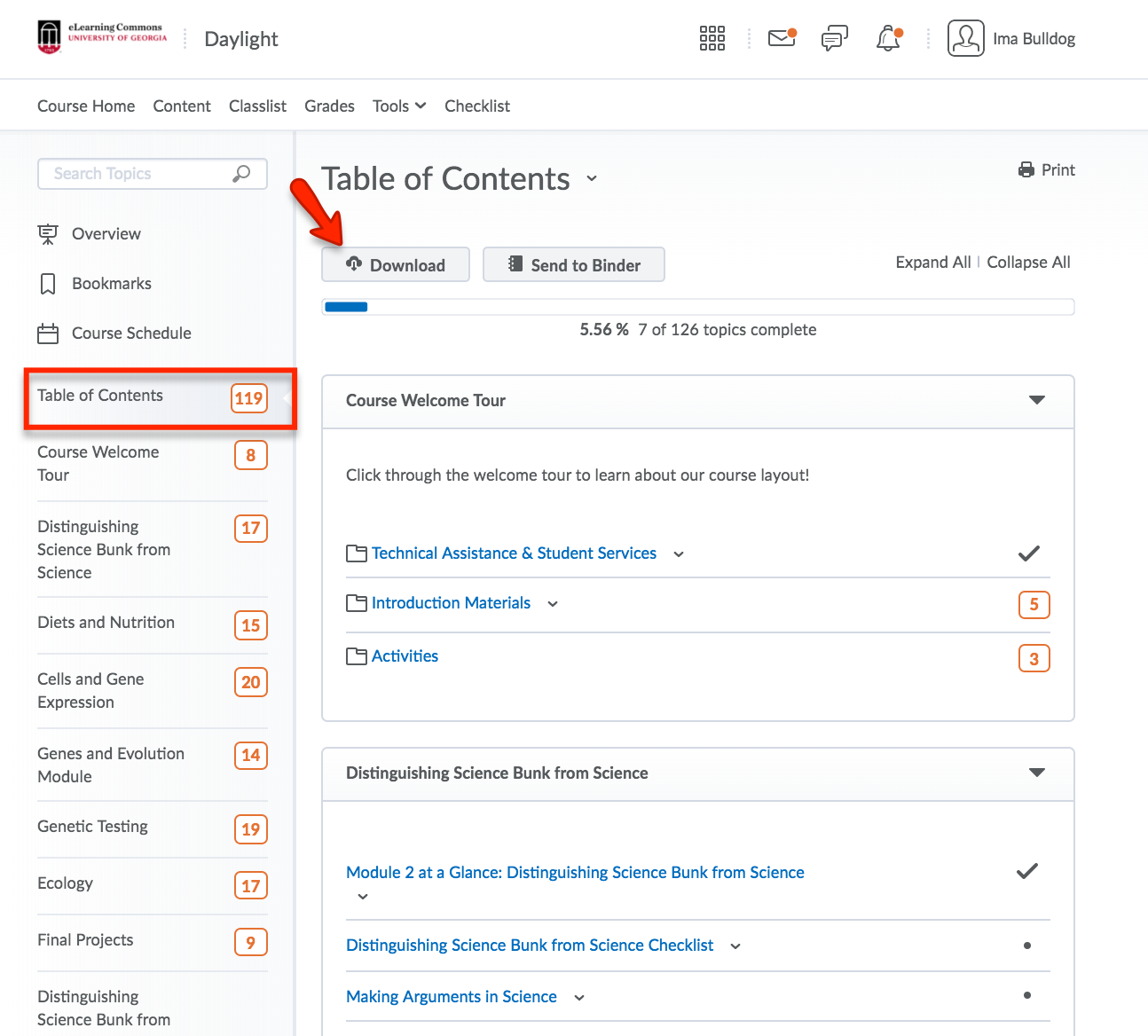 ---
2. Download Course Documents by Module
To Download course documents by Module, enter the module that contains the documents you wish to download. Choose the Download button directly below the name of the module.
---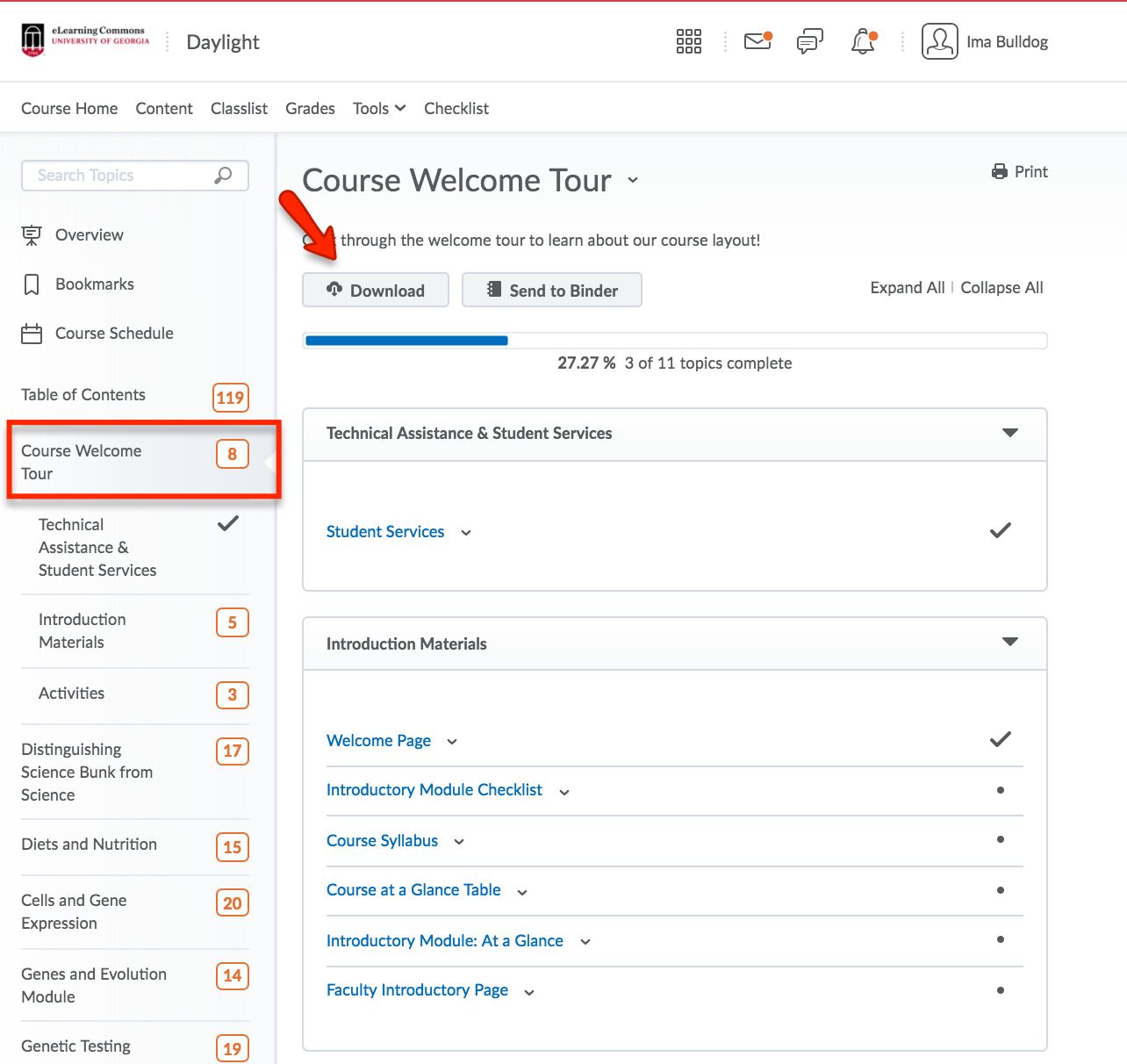 3. Download One Course Document
To Download one document within a course, click on the Drop-Down Menu next to the document to be downloaded. Choose Download.
---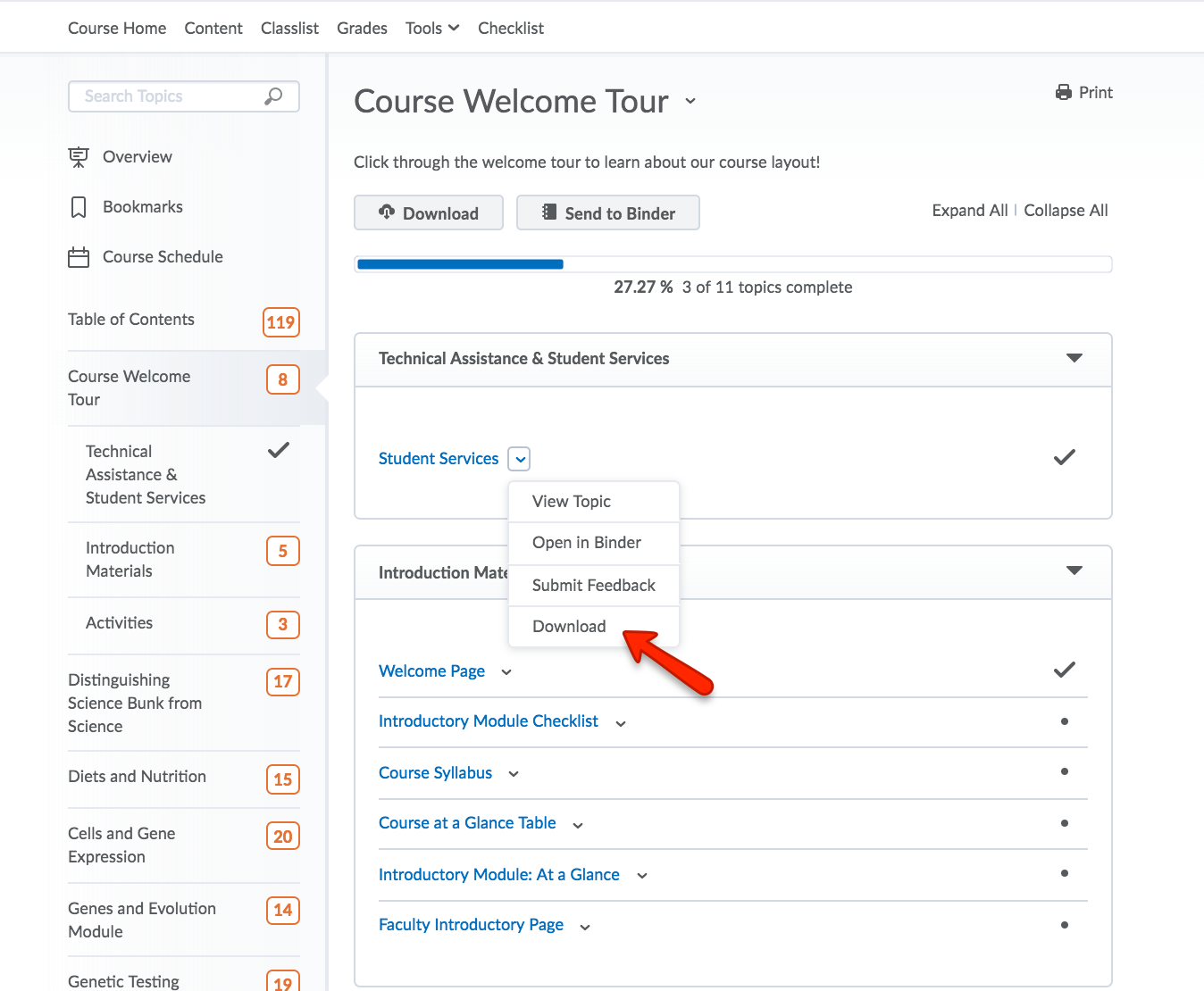 ---